Search found 31 matches
by Fenway

13 Feb 2021 00:42
Forum: Euro Truck Simulator 2
Replies: 19
Views: 1406
In addition to previous posts about Dutch police some more about the use of blue lights. This applies to all emergency services in The Netherlands. Over here it is common that emergency vehicles only use their blue lights (and sirens) when they are on their way to an incident. When they arrive on sc...
by Fenway

13 Feb 2021 00:11
Forum: Euro Truck Simulator 2
Replies: 9
Views: 744
Dutch police are wearing a dark blue uniform with yellow stripes. When working in traffic they should where high vis jackets https://www.politie.nl/binaries/w800h450/content/gallery/politie/onderwerpen/uniform.jpg Bikers are getting these new jackets https://pbs.twimg.com/media/ECAm-7nXkAE1pUf?forma...
by Fenway

12 Feb 2021 23:55
Forum: Euro Truck Simulator 2
Replies: 10
Views: 762
Most dutch brigades are switching to yellow uniforms when they are working on incidents. This should become the national standard: https://i.vimeocdn.com/video/740424713.webp?mw=1500&mh=844&q=70 When at the station and in minor operational tasks they are getting these: https://www.brandweer.nl/media...
by Fenway

12 Feb 2021 11:55
Forum: Euro Truck Simulator 2
Replies: 22
Views: 1239
In addition to DKDBEM4 Dutch fire brigades are operating a lot of different brands for their vehicles. I guess all major big 7 could be found. DKDBEM4 allready showed the new Volvo, but more angles in this tweet: https://twitter.com/ziegler_nieuws/status/1125679776461721601?s=20 Also a new Mercedes ...
by Fenway

12 Feb 2021 11:48
Forum: Euro Truck Simulator 2
Replies: 18
Views: 1228
Most Dutch ambulances are based on Mercedes Sprinter vans, such as: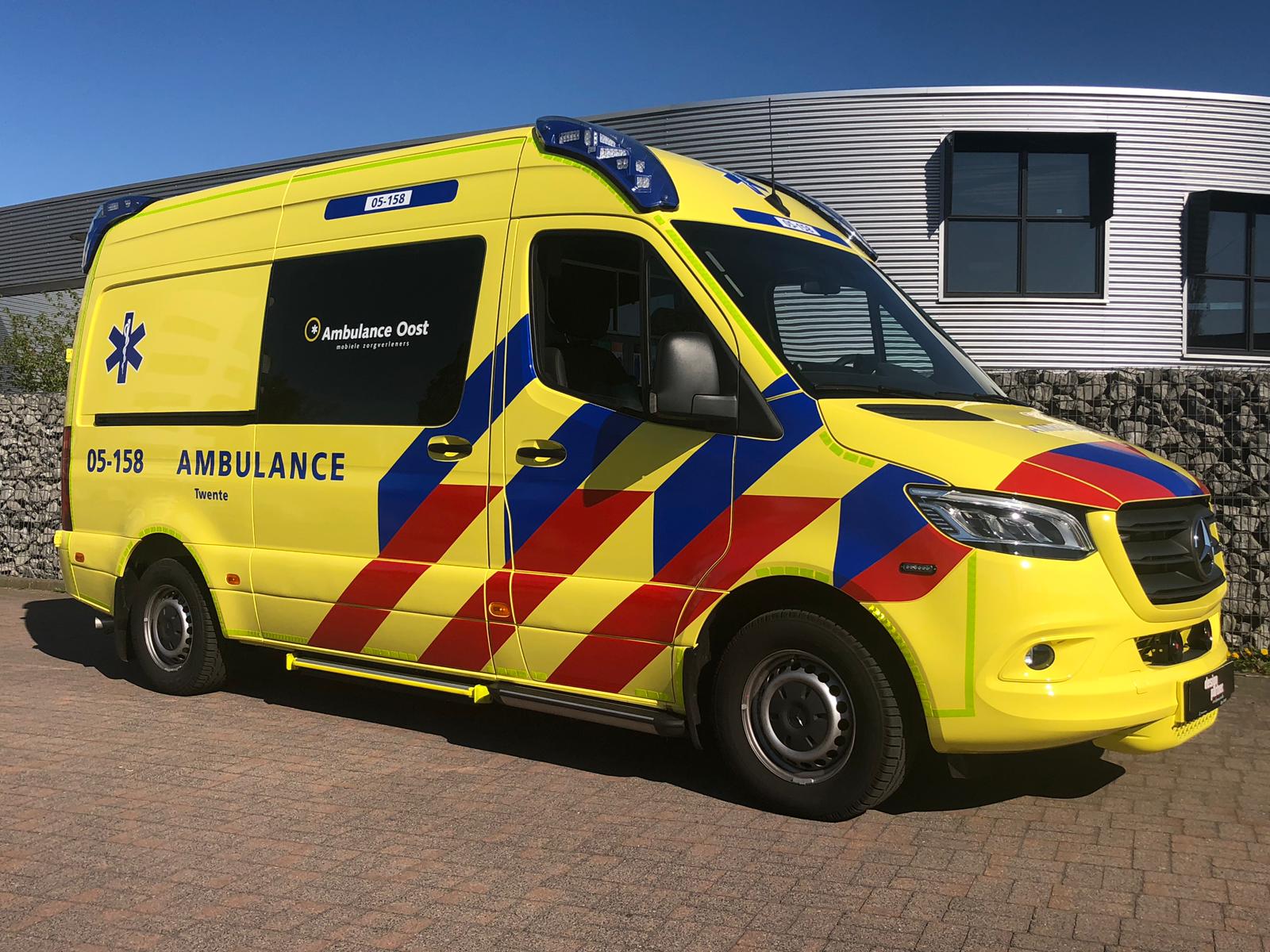 https://twitter.com/ambulanceoostmz/sta ... 51232?s=20
for more angles
by Fenway

12 Feb 2021 11:36
Forum: Euro Truck Simulator 2
Replies: 19
Views: 1406
In the Netherlands all emergency vehicles have the same striping, with white vehicles for police, red trucks for the fire brigade and yellow vans as ambulances. In recent years the striping on al emergency vehicles has been slightly ajdusted with wider stripes for better visabiliy. Police - Regular ...
by Fenway

03 Feb 2021 16:12
Forum: SCS Site
Replies: 3475
Views: 226198
During this open beta, your feedback is incredibly important and valuable to us, so we ask that you please submits yours to us in the 1.40 section for American Truck Simulator on our forums which you can find here. So they want us to post ETS2 bugs in the ATS section on the forum? That could be con...
by Fenway

25 Jan 2021 19:19
Forum: Off topic and other voices
Replies: 2
Views: 258
It is some new french requirement since January 1st for vehicles over 3,5 tons to have these. They need to be on both sides as well on the back. https://youtu.be/ODUO3z-tQAY And apparently also required for vehicles not registered in France. Though I read some comments that such a requirement is not...
by Fenway

01 Jan 2021 17:37
Forum: Screenshots
Topic: Show your truck! [ETS2]
Replies: 17130
Views: 1073028
Thought i'd start the new year with a little trip to Finland to pick up a new NTM trailer.