Search found 2468 matches
by Space_Night

26 Nov 2020 18:13
Forum: Screenshots
Topic: Show your truck! [ETS2]
Replies: 16674
Views: 1022641
@RedLion
Where did you get that bumper from? Ive been after one like that since 1.2x after the one I had stopped working
by Space_Night

14 Nov 2020 22:54
Forum: Trailers
Replies: 30
Views: 14879
@Mike Zadra
i had something like this in mind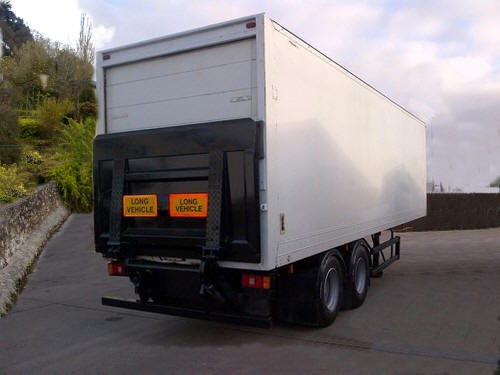 by Space_Night

12 Nov 2020 19:38
Forum: Trucks
Replies: 3792
Views: 627223
@The hobgoblin
the dark band you have in the windshield at the top of the screen is actually a sun strip in the glass, also the woodgrain is in the left hand drive mod.

by Space_Night

11 Nov 2020 20:42
Forum: Trailers
Replies: 683
Views: 308038
@kast
I have noticed that the small centre-bogie drawbar in the Ekeri set is limited to the nordics, holland and Germany, this little drawbar trailer is of a type that is LEGAL across all of Europe
by Space_Night

10 Nov 2020 23:49
Forum: Truck accessories
Replies: 701
Views: 244474
thanks, I will have a look at those.

by Space_Night

10 Nov 2020 22:08
Forum: Screenshots
Topic: Show your truck! [ETS2]
Replies: 16674
Views: 1022641
https://images-wixmp-ed30a86b8c4ca887773594c2.wixmp.com/f/17c4f58d-a43f-4016-bb98-dec2ed130bc5/de863fk-23d514a1-3d9e-455e-9019-73e5ce8763e6.png/v1/fill/w_1280,h_720,q_80,strp/calling_into_the_demo_centre_by_xantec_de863fk-fullview.jpg?token=eyJ0eXAiOiJKV1QiLCJhbGciOiJIUzI1NiJ9.eyJzdWIiOiJ1cm46YXBwO...