Good day. I am reporting a problem with an insufficient supply of external cargo.
External cargo often gives a very limited number of loads. The problem occurs especially if I use my own semi-trailer. Please expand the external offer. It is really very limited and insufficient.
I'm adding snapshots of one case. I have also seen external cargo with only 1-2 offers. This is no exception.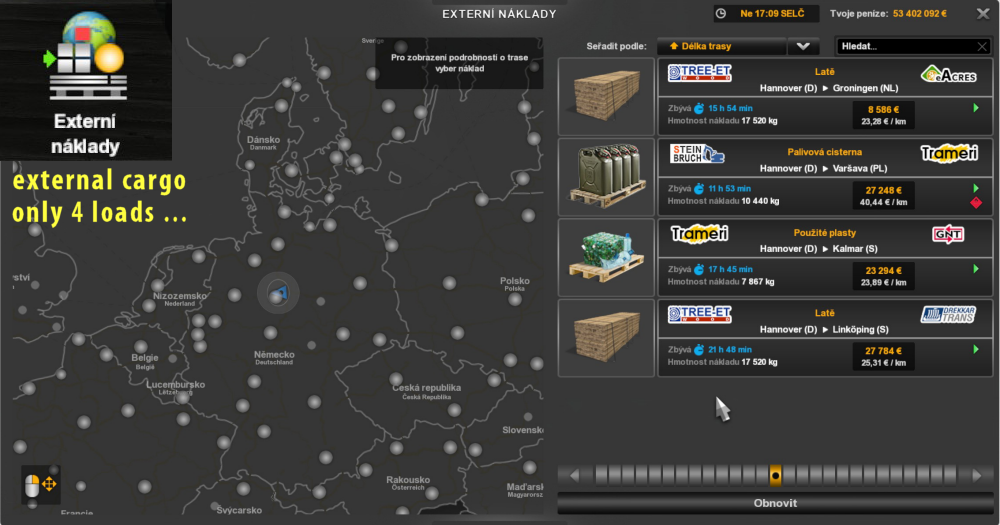 Non-external cargo offers many more loads than external market. There are several times more non-external cargo from the same city.