Forum rules
SCS as a company do not wish to have paid mods on this forum.
While we understand that not all paid mods use the

Intellectual Property

of other companies/people, it is very hard to moderate what is and isn't acceptable when money is involved. There are also concerns that it could look unfavorable to potential work partners going forward if SCS allow mods that may potentially use unlicensed branding.
Posting in the Mods forum (ATS and ETS2) is restricted to sharing free-to-the-public mods and providing support for mods. For more details, please check chapters [4] and [5] of Forum Rules.
Posts: 2662
Joined: 03 Feb 2013 17:58
Location: Warsaw, Poland
Great to see you back. Hope you're doing well. As for the mod, take your time, there's no rush.
---
Posts: 814
Joined: 16 Jan 2013 20:54
Location: Minden (Westf.), Germany
Contact:
Awesome to see you back here.

---
Posts: 74
Joined: 10 Jan 2021 15:09
Location: Germany
Great to see you back, the new stuff looks really good!
---
Cheers guys!
FYI i will change a bit the skin system on this truck. This means i will add almost all my parts to the main template. Example like the custom rearbumper or the stoneguard.
So it will make painting the truck a bit easier. And then there aren't like 20 templates you need to paint extra for each custom part whit adding it to the skin.sii file and so on.
I will also add small square boxes on the main template for the painted roofbars, bottombars, sidebars, lightboxes etc.
---
Posts: 74
Joined: 10 Jan 2021 15:09
Location: Germany
Thats not a bad idea, especially for people who are not into that whole def thing that came with the new skin system. Nice!
---
Posts: 12883
Joined: 17 Aug 2016 12:18
Contact:
the amount of def files doesnt change, it is still 3 like it was since the update after the New Scania
|
!!!NO SUPPORT OR REQUESTS OF ANY SORT VIA PM!!!
|
Screenshot Thread
|
Steam Workshop
|
World of Trucks Profil
|
---
Very happy to see you Back
I love your mod
---
Progress has been made. All parts which are in that funky colors are paintable over the main template of the truck.
Others will follow like the frontbars, sidebars, bottombars and so on.
I also added evil eyes look to the lights, and some of the parts received a ao bake.
---
Nice work Gloover!
---
Posts: 53
Joined: 22 Nov 2015 14:15
Location: France
I'm very happy to see you back, Gloover
Is there a possibility for you to make the roofbar "Renault Trucks" please. It would be wonderful.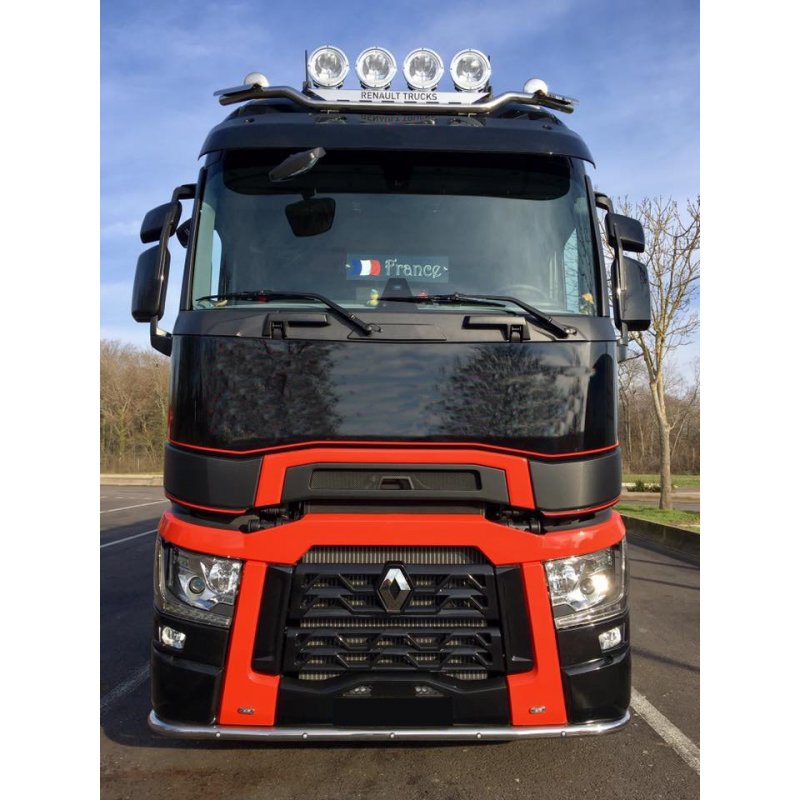 Gigabyte B550 Aorus Elite, AMD Ryzen 7 3700x, 32Gb DDR4 3200Mhz, SSD NVMe PCI-E 3.0 1To Crucial, Gigabyte GTX 1650 4Gb
---