With every new state, SCS brings us, I can definitely see an improvement in the authenticity and quality of the game. The big thing for me when I play is the "feel" of driving in the U.S. or just being. Whether on the interstate passing through a big city, or on a two-lane, 35 MPH highway through some little town.
I find Albuquerque to have that feel the most out of any city in the game. With the elevated highway, you overlook all the homes and businesses that seem to sprawl around with roads going back into the distance. And Albuquerque does a decent job at that. I also like the city at night when you can see street lamps and lit up building forming a somewhat believable sea of yellow.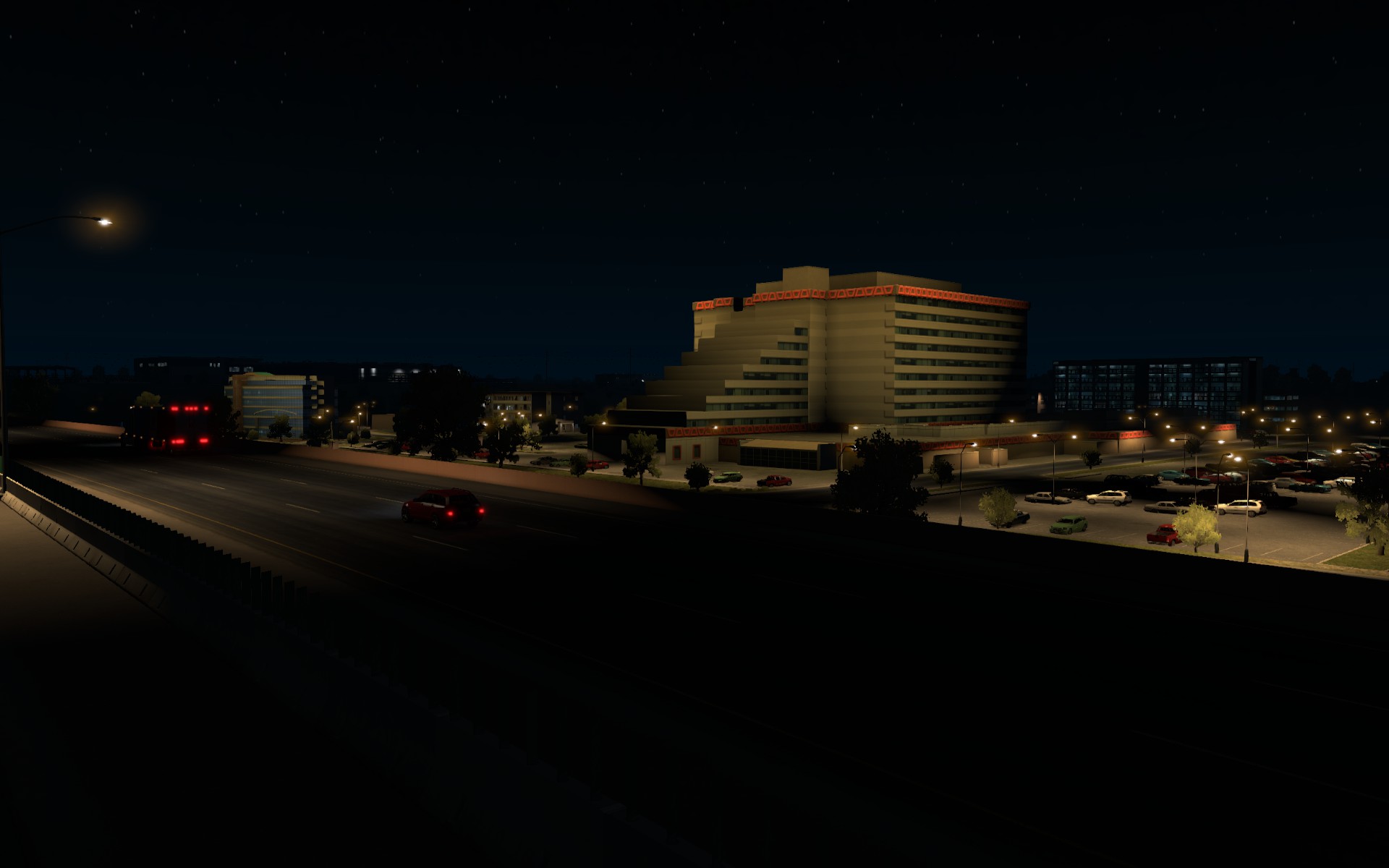 A camparable city is Tucson, It has a somewhat elevated highway that can overlook part of the city, but when I look out at night, it is like a black abys when there should just be lights everywhere.
Also, part of the feel is that just about every business has a plot of land with a big ole parking lot. My only critiue is that the city needs to be flooded with street lights that seem sprawl out to the horizon.
Though small towns don't quite have the same charm. While the downtowns of small towns typically have rows of businesses lining Main street, the rest of the town should be sprawled out with open parking lots infront of stand alone stores or small strip malls. And in the denser downtown, there are usually parking spaces lining the streets.
I think, if anything, it should be remembered that most American cities grew up with the automobile, so a great way to make the city or town feel American, is to make that apperant in the layout, design, and growth of the cities.
On one last note. I love this:
I got a good laugh out of the officer sitting in the median. They do that where I live in Louisiana. Normally they'll sit like that on a Friday or Saturday night on the look out for DUI partiers. And they have their spots they like to sit. This definitly made me feel at home when I spotted him.
Edit: Though driving through cities like Las Cruces in the game again, this time during the day. It does feel like a sprawled city with lots of parking lots and spread out store like I said I was wanting to see. So definate improvement over the first three states.