ETS2 Player Since: 18 May, 2014
ATS Player Since: 7 Feb, 2016
Current ETS2 Truck: Volvo FH16
Current ATS Truck: Freightliner Cascadia
Previous ATS Truck: Peterbilt 579 (137,917 mi)
---
Nice! Looking forward to it! Wonder when they'll announce the people who get it 3 hours early?
---
We still have 6 days right, so anytime before that.
Btw What would be those 'extra surprises'?

Screenshots thread:
ETS2
|
ATS
Personal blog
---
Posts: 3245
Joined: 12 Nov 2016 19:27
Location: Ceará, Brazil
Nice trailer

Colorado looks amazing! We will have one of the most detailed ATS states to date!
---

Ofc. Colorado road map:
https://steamcdn-a.akamaihd.net/steam/a ... ap_big.jpg
+
more details info about dlc here:
https://store.steampowered.com/app/1209 ... _Colorado/
---
Posts: 579
Joined: 08 Dec 2019 17:45
Location: November, December
Wyoming could get announced in the Christmas stream.
---
Posts: 4447
Joined: 26 Oct 2014 13:42
Location: Denmark
Contact:
Damn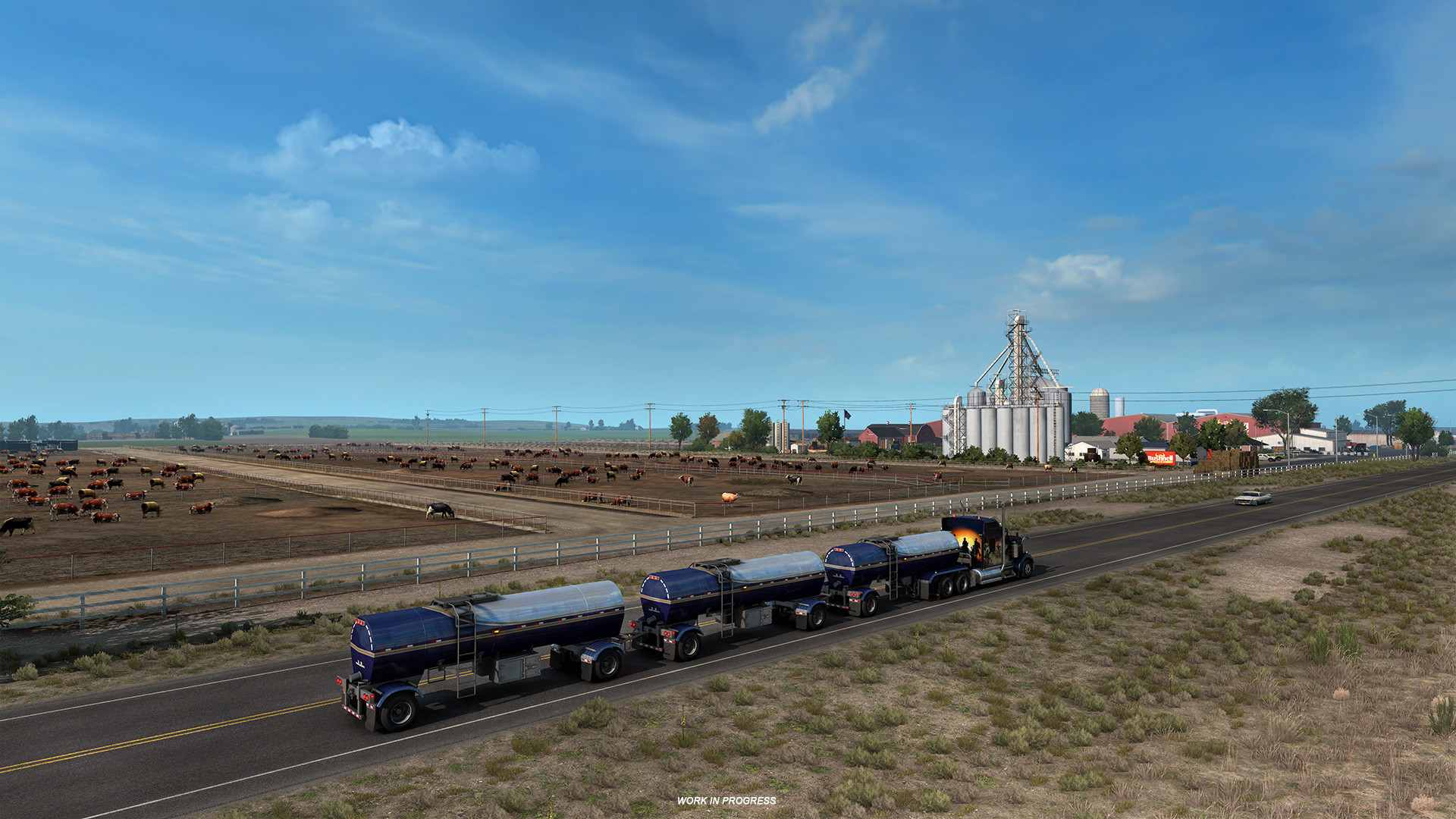 Office moved to Fort Collins, Colorado
---
Surprise might be livestock trailers I think there was a blog a while back that said moo or mooving or something like that forgot now ?
---
Posts: 3245
Joined: 12 Nov 2016 19:27
Location: Ceará, Brazil
I'm thinking we will have a bundle with Colorado DLC, along with New Mexico and Utah and the 18 Wheels of Steel Paint Job Pack (That's the that I think might be the DLC name).
---
So, assuming we only have one more CO blog with the release blog on the 12th, we'll only have a total of 13 Colorado blogs including the initial teaser. Tied for the lowest alongside Oregon. Don't have any meaning to pull from that, just thought it was interesting.
---
Who is online
Users browsing this forum: Bing [Bot] and 7 guests