I want stepdecks too! Not so keen on livestock trailers though, but I won't mind seeing them in traffic.
---
Shiva

wrote:

↑

30 Jul 2020 00:54

Having the moon back would be nice.

And regarding dusk and dawn?

It gets darker earlier the more south one is. And it gets light later too. Summer that is.

I prefer usually to drive when it is night, but the more south I get, the darker the night gets.

Scandinavian and Finnish nights = can still enjoy the views at night.

But further down Europe + USA, then the nights too dark, to enjoy the views at night.

A clue for either Colorado, or Iberia map DLC's, will be when the connections come.

As far as I see, Colorado has most of them. Atleast on the western side of Colorado.

How finished the sector that contains US-84 is, I can't remember, but I-25 is not finished. When those are finished, then Colorado should be close.

And for Iberia, there road connections from Bordeaux and Perpignan to south should be a clue. And maybe even a city or 2, in France?
This. I am hoping some day for a Finnoscandia expansion so the nights are super short in the summer.
---
If far enough north, sun up 24/7.
And no actual night, even a bit more sout.
For that to come to USA, we would need Canada and Alaska for USA.
---
Posts: 734
Joined: 23 May 2018 15:44
Location: California
I agree with having Limon as a scenic city, I just hope there's a delivery point on he east end of the 70 so we can drive the Great Plains as far as possible. Burlington could work. I just want to have more of the 79, and Kansas is goi; got be a ways away but then we get more of the 70.
---
I suspect Burlington will be our Eastern most mapped city. US-385 @ I-70 is a good terminating point imo. There's a Loves truck stop, a couple feedlots and farming that can all go under Burlington. Its not a very big town but definitely worth of being the last stop on I-70 for Colorado. Either way, US-385 North to South should be our Eastern most road. Kansas doesn't have a lot of big cities but the next big city I see East of Denver is Salina, Kansas. We will need 1-2 smaller towns to be mapped along that stretch along with a few scenic towns.
---
I think between Burlington and Salina we'll definitely get Hays. At 20,000+ residents, that's enormous by western Kansas standards.

Between Burlington and Hays there's still too much room, so I would also expect to see Colby or Oakley. I think Goodland may be too close to Burlington.

Edit: Ok, I did some minimal research on google maps and found that 20,000+ is not necessarily huge here. Hays is the biggest town in this area that is directly on I-70. Outside of I-70, large towns in Kansas west of I-35 are Hutchinson, Great Bend, Dodge City, Garden City, and Liberal. There may not be enough space to put all of them into ATS.
---
Posts: 2116
Joined: 08 Mar 2019 23:27
Location: Virginia
Contact:
I expect Dodge to make it. Liberal isn't really needed. Both have National Beef plants. Dodge is the more famous and well known of the 2. Garden City has a beef plant and International Paper plant there that ships mainly cardboard for the meat plants.
---
New screenshot on Steam that hasn't been posted in the blog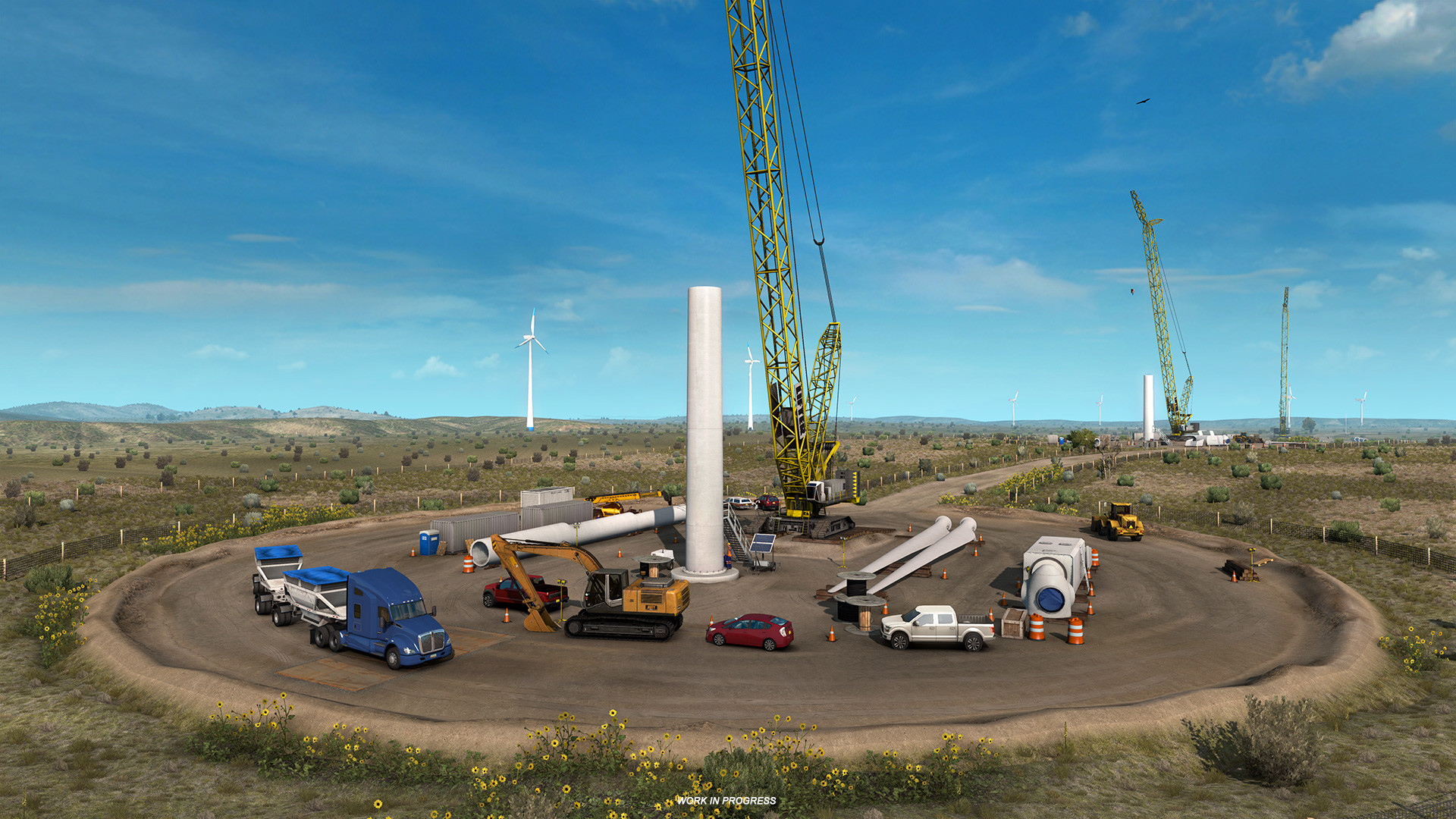 ---
Seems like not much space for HH or ST trailers there.
---
Hello everyone. Do you think it will be released before October / November?
---