After long period of particular testing, i decided to share this method with you guys, so enjoy!
Tutorial for enabling 2 installs on the same PC running different version of SCS games using only
STEAM
VERSION:
1- Duplicate
Steam
folder under "Programs Files X86".
Important Note
: This proccess will duplicate also all installed games, after this you can delete all unwanted duplicate games from the duplicated
STEAM
!

2- Choose one to rename (see image above) and make it your 2nd install folder, now enter the new
Steam
folder and make a shortcut on desktop for the "
Steam
.exe". Rename for better recognition.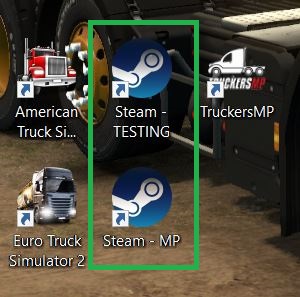 3- Inside Documents folder create a folder for the new ATS and ETS2 folders be inside.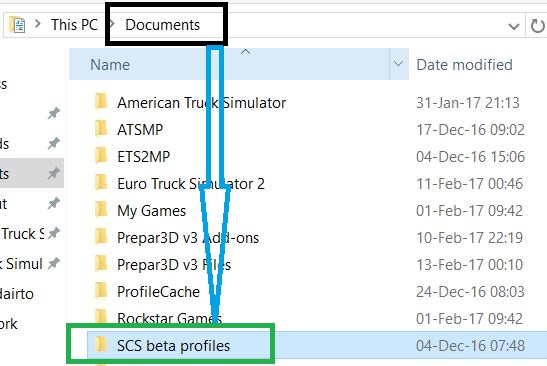 4- (Optional) Copy all your ATS and ETS2 folders from original Documents folder so you can continue the game where you was. If you want to start from scratch do nothing and let the games create new folders on the first run.
5- Put the start parameters on one of the
Steam
installs, making it separate completely both instalations.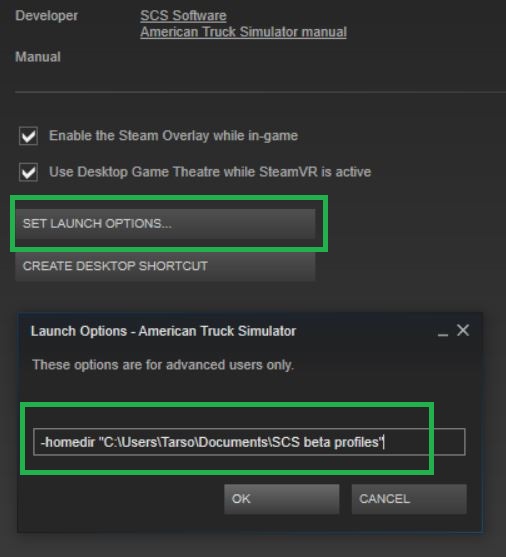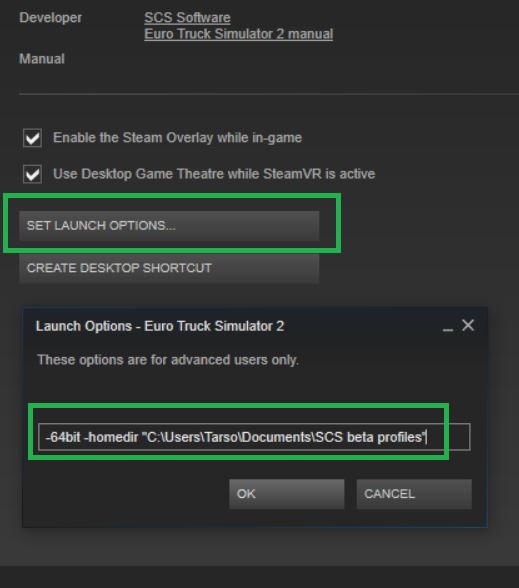 Parameters to copy(Change the
Username
and the name of the
folder
to the one you created on step 3):
ETS2
old parameter
-64bit -homedir "C:\Users\

Tarso

\Documents\SCS beta profiles"
EDIT
Feb 17th of 2019: ETS2 doesn't need anymore the -64bit start parameter since it already starts 64bit by default now
new parameter
-homedir "C:\Users\
Tarso
\Documents\
SCS beta profiles
"
ATS
-homedir "C:\Users\
Tarso
\Documents\
SCS beta profiles
"
EDIT
Feb 17th of 2019: Optional parameter for users of Workshop Mods, use this complimentary parameter
ON YOUR TESTING

STEAM
if you have any workshop mod active, this way workshop mods won't interfere with your testing profile
-noworkshop
Remark: TruckersMP can only run with default Documents folder, so if that is your case use the new homedir folder for Beta testing profiles like i did.
EDIT
Feb 17th of 2019
Remark 2: Cloud profiles could cause you problems using this method, i haven't yet solved the problem, so for safety keep at least your testing profile OFFLINE for now.
6- Now you`re done and should be able to run both
Steam
instalations sepparately
(One at a time)
, the last step is to configure the beta tab of both instalations to decide what version goes where.
To run one of the installs you need to close the other one.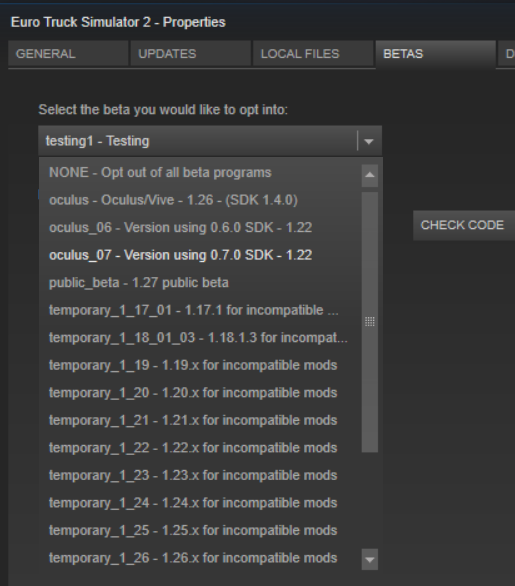 Hope you enjoy!