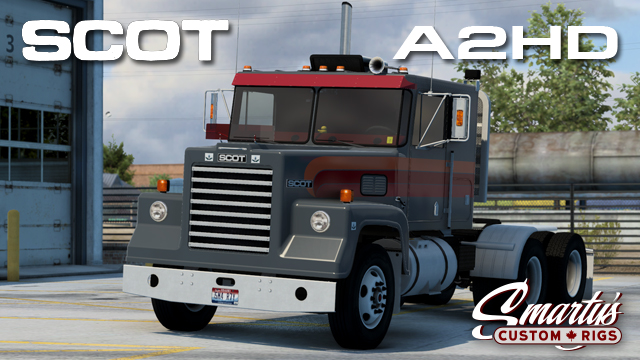 Author:
Smarty
Description:
This is my first truck mod for ATS. It is standalone and can be purchased at any Peterbilt dealership. It comes with a decent variety of accessories and two frame variants. There will be much more in future updates!
Credits:
Transtar (drive axles)
Kriechbaum (blinker, air brake, gear, and wiper sounds)
Special Thanks:
50keda for his invaluable support while learning SCS Blender Tools, and also for developing SCS Blender Tools
Is this a real truck!?
Yes! The Scot A2HD was a truck produced in Debert, Nova Scotia from 1976 to 1980 by a subsidiary of J. D. Irving Ltd. Most went into service in the fleets of other subsidiaries of Irving: Irving Oil, RST, and Midland to name a few. Its predecessor, the A1HD was made using a Ford L series cab. The A2HD was made using Scot's own cab from their C1 series tilt-cab with a fiberglass one-piece hood and fender assembly. It was available with a truly integrated sleeper which was practically unheard of at the time.
Various Disclaimers:
Please, do not upload this elsewhere. My official distribution channels are Workshop and scr-rigs.com only. All brands and trademarks that appear in this mod are property of their respective owners. Like any other mod, you use this at your own risk. Please keep all arms and legs inside the vehicle at all times.
Download on SCR
(also find the paint templates here)
[url=steam://url/CommunityFilePage/661658019]
Subscribe on Workshop
[/url] (
Alternate link
)
=====================
Now that I finally pushed it out the door for PTTM, I've begun work on transferring my A2HD to ATS. I hope to be done the process within a month, but bear in mind that this is my first ATS mod.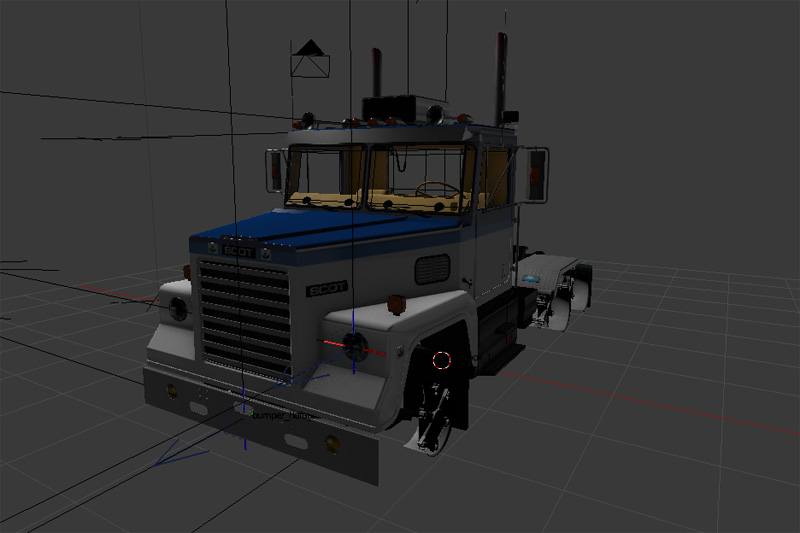 The to-do list:
Integral sleeper variant
Addon sleeper variant(s)?
more chassis/tank/suspension variants
more paintjobs
more accessories
Cab mounts
Working odometer
Shall we place bets on how long it
actually
takes?