In the spirit of overcorrection, I'm going with Missing Material Magenta.

---
Posts: 2866
Joined: 09 Apr 2018 07:35
Location: Abbotsford BC Canada
---
I got a lot done last night. The hood has been completely reworked (the Meshmachine addon for Blender did a lot of the heavy lifting – it is indispensable for making tapered bevels and otherwise reworking bevels after they are in place), the cab geometry is cleaned up (still need to rework the windshield seal), and the roof has been thoroughly reworked too. Every thing is a lot less flat, as it should be with moulded components. There's also a lot of reworking happening on the various accessories (I'll probably save all that for a patron update later this weekend though).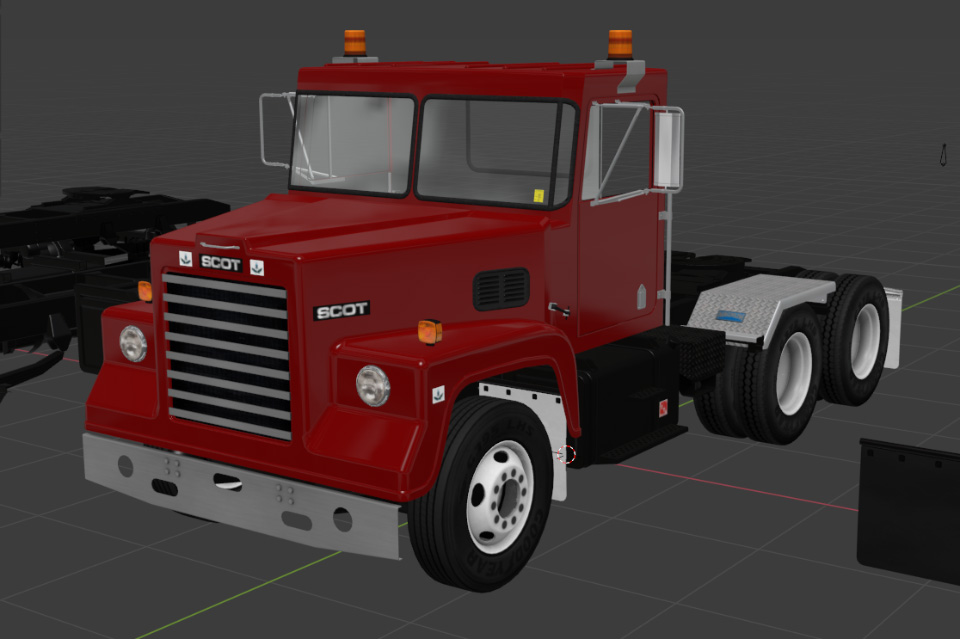 What do you guys think? I also fixed the hood/cab width. I think it looks a lot more realistic now.


---
Posts: 1529
Joined: 07 Oct 2013 08:30
Location: Seattle, WA, United States
Definitely better. Looks awesome! Great work!
---
Looks great. Can't wait to drive it again. Will it still have the same engine?
---
I'm hoping to revise the engine models. I just bought a bunch of Cummins spec sheets which should be here in about a month. They're the 4-pagers, so they should have dimensioned drawings in the centerfold.
In terms of the engine options/specs, I'm going to stick with the existing NTC/K series options. They're period-correct, and either proven or plausible options. I'll still be adding Cat/Detroit options when I get around to making the models for them.
So you guys can reasonably expect an 8v92 soonish as a result of the GMC General which is also under active development.

---
Nice work!
Greetings oet Grunn!
---
Here's a little in-game look at the progress on v2. The sleeper exterior is more or less finished, and the body has been remapped for the current paint job system. Still, there's lots to do.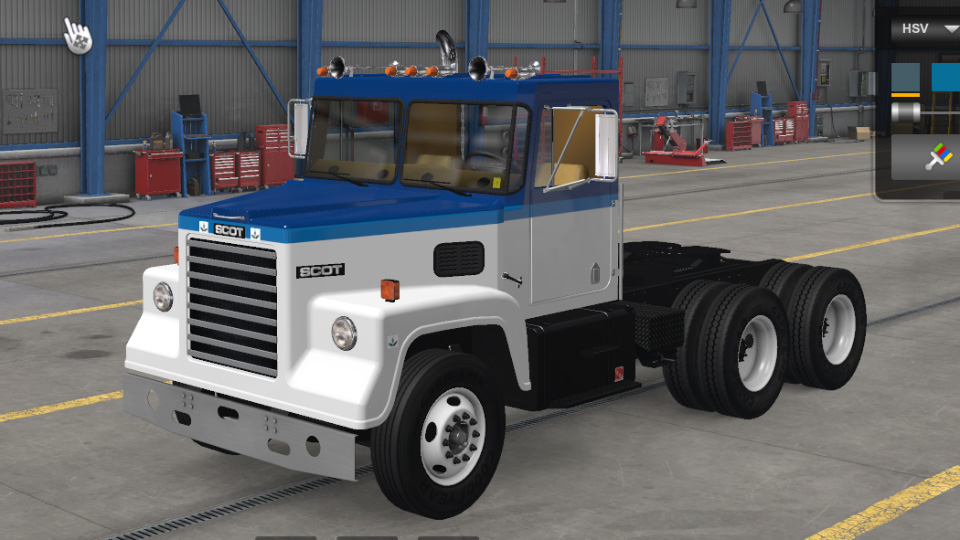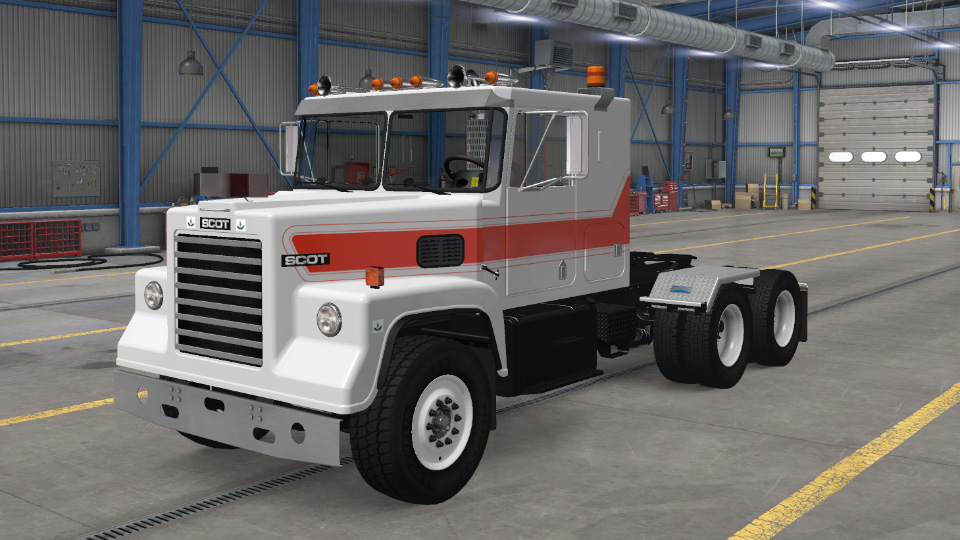 ---
Posts: 706
Joined: 16 Jul 2019 06:38
Nice smarty!Sad to hear Cyrus needs to steal this and make money an puts on CC license,i hate when he does that to a non-copyright mod without even taking the permission of the real author

if you want to add window anims,you could check out the latest video by HFG on youtube where he did for the Marmon

also whose sounds will you use on the cummins,currently they sound like W900 but maybe you need to make your own or integrate kriechbaum's cummins big cam mod.
FMOD sound modder and currently learning to make my own 3D models,yet i'm fine at porting PTTM/Haulin mods into ATS/ETS2 with fixes.I do not take requests on new trucks,it will be a waste of time.
---
It looks pretty good so far.

---