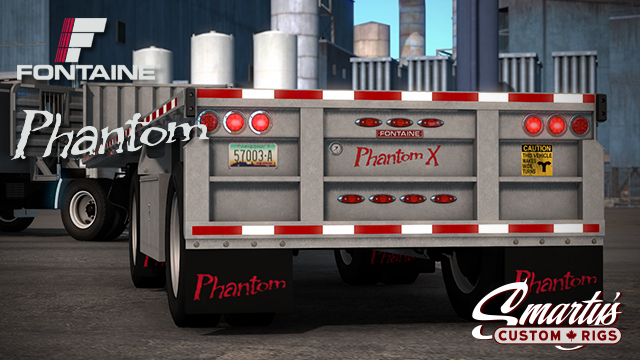 Description:
The Fontaine Phantom is a discontinued model of all-aluminum flatbed trailer that was produced in the mid- to-late 2000's. The trailer in this mod represents the most typical configuration of the Phantom; 48 feet long, 102 inches wide with spread axles.
This is my first trailer mod for ATS, based on a vastly improved version of my original for 18WoS:PTTM. It is standalone, though it makes use of existing base game cargos where appropriate. It includes a selection of original cargo models by myself as well as some adapted from the base game flatbed trailer. It is also well-balanced with the game's economy; It doesn't flood the job market, and the loads pay reasonable amounts compared to the base game content.
Advanced coupling is supported, as is the trailer picker where cargos are shared with the base game flatbed.
Like my other mods, I will be adding and improving features in future updates.
Wheels:
This mod is compatible with my wheel pack. It's not required, but if it is installed with higher priority than the trailer, it will use the Goodyear G314 285/75R24.5's.
Credits:
Corby - Hendrickson Intraax suspension (heavily modified by Smarty)
SCS - Some cargo models from the ATS flatbed trailer
Special Thanks:
50keda for his invaluable support while learning SCS Blender Tools, and also for developing SCS Blender Tools
mwl4 for developing ConverterPIX which drastically simplified the process of importing/adapting SCS' cargo models
LMB for some advice on the hay cargo.
Various Disclaimers:
Please, do not upload this elsewhere. My official distribution channels are Workshop and scr-rigs.com only. All brands and trademarks that appear in this mod are property of their respective owners.
Download on SCR
[url=steam://url/CommunityFilePage/778919024]
Subscribe on Workshop
[/url] (
Alternate link
)
-----
"But wait, didn't B4RT already?—" Shhh, it's my model dagnabbit.

I finally decided to get things rolling on my redux of my
Fontaine Phantom from PTTM
. I had everything imported months ago, but I wanted to improve on my texture/material skills and become more competent on SCSBT before getting too far in. The updated model has had the poly count reduced by something like half, and is much more true to the real thing. It has the correct number and placement of lights, stake pockets, and pipe spools. I also have a couple Aerolite bulkeads modeled up. Most significantly, the mapping, textures and materials are all being redone.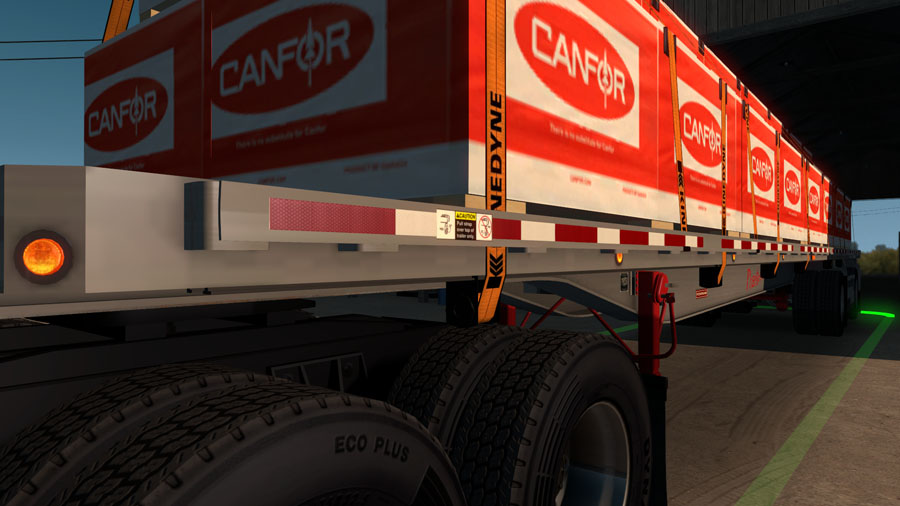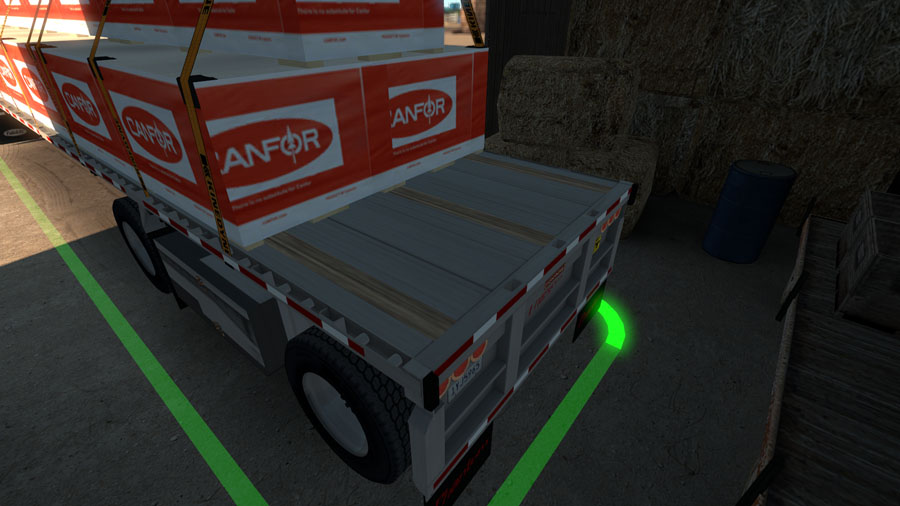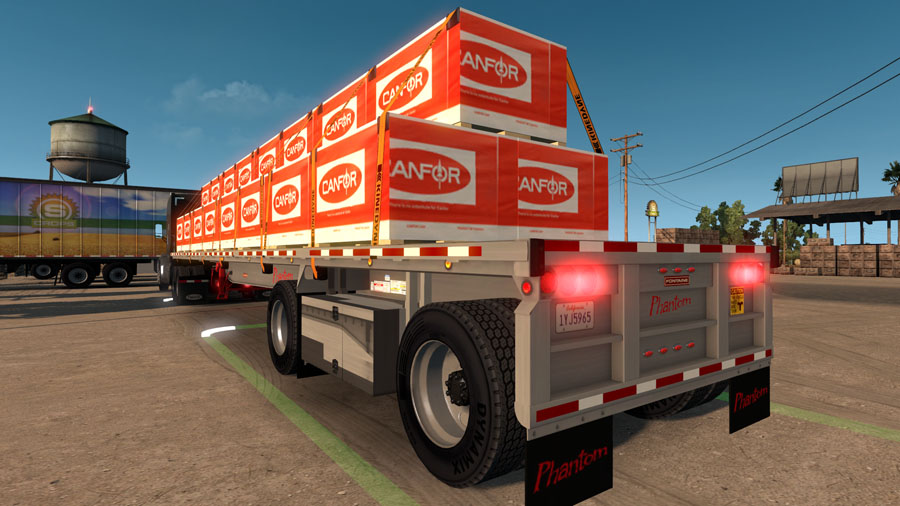 As you can see, a few things still need remapping/new textures, but the important functional things are all there. Advanced coupling works, animated landing gear works, and the overall look of the materials is pretty close to satisfactory. I'm still not 100% there with the aluminum.