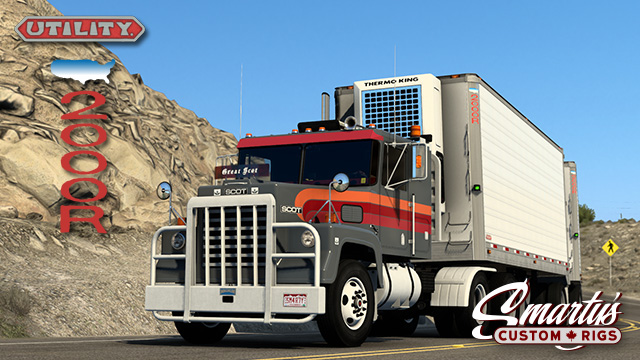 Description:
This mod adds a 1988 Utility 2000R 40' x 96" reefer trailer. It features an animated Thermo King Super II refrigeration unit, advanced coupling, and full use of the trailer paintjob system's current feature set.
In v1.1+, this mod also adds a 28' variant as well as double and Rocky Mountain double configurations.
Wheels
This mod is compatible with my
wheel pack
. It's not required, but if it is installed with higher priority than the trailer, it will use the Goodyear G314 285/75R24.5's. The painted-corner variant uses two-hole steel wheels, and the stainless-corner variant uses polished aluminum wheels.
Special Thanks:
50keda for his invaluable support while learning SCS Blender Tools, and also for developing SCS Blender Tools
Software Used:
Blender 2.78
SCS Blender Tools
Adobe Photoshop CS4
Notepad++
Please, do not upload this elsewhere. My official distribution channels are Steam Workshop and scr-rigs.com only.
All brands and trademarks that appear in this mod are property of their respective owners. Unless explicitly stated otherwise, this mod is not endorsed by or otherwise affiliated with the owners of any trademarks that appear in it.
MANUAL DOWNLOAD HERE (1.1.1)
(template also)
WORKSHOP (1.1.1)
------
Here's another trailer project I started not too long ago. It's a 1988 Utility 2000R 40'x96" with a rollup door and non-sliding spring suspension – pretty much the antithesis of the current selection of reefer trailer mods. It should be pretty handy for local and regional service. I'm trying to keep the poly count and texture space under control so that this one can be a traffic model as well ...and to see how close I can get to SCS-level wizardry.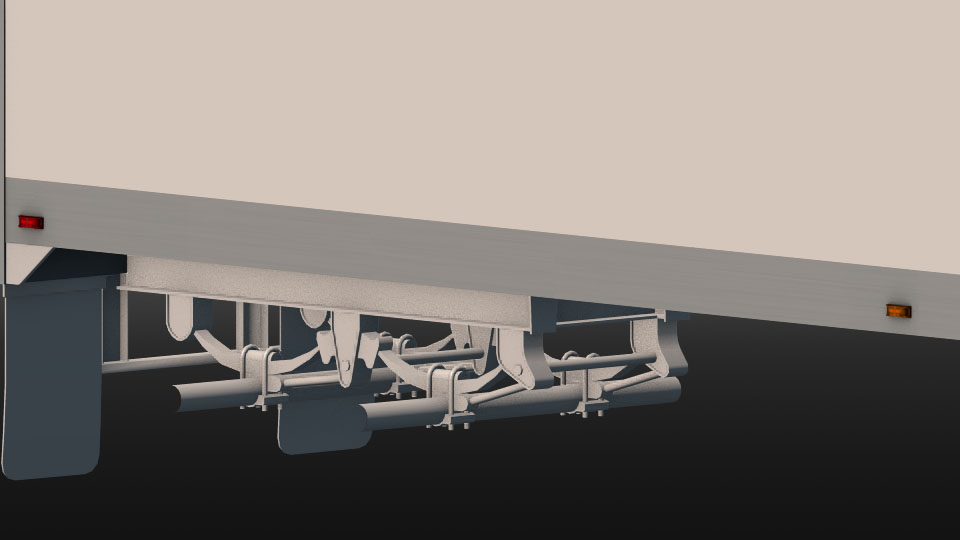 The reefer unit hasn't progressed beyond the initial mock-up stage yet. This will eventually become a Thermo King Super II, hopefully with a surprise or two.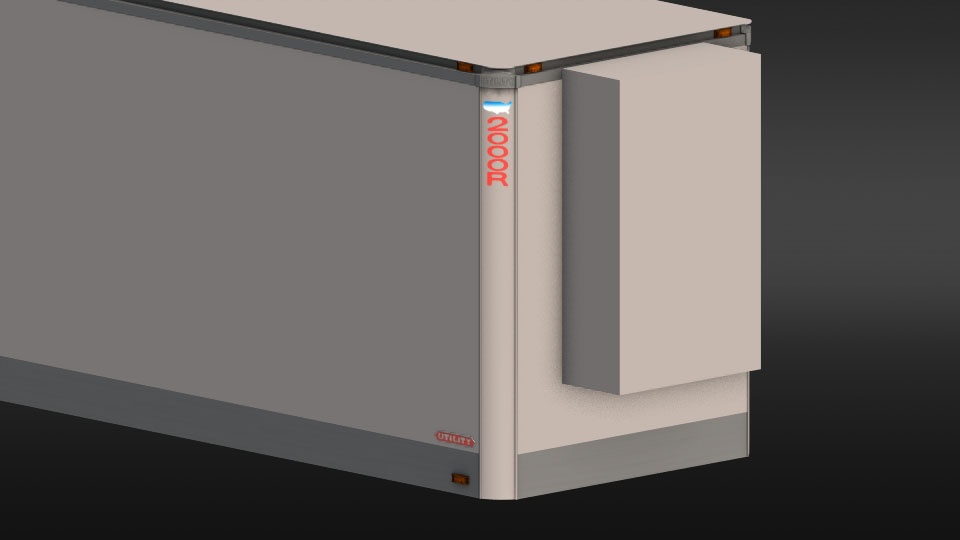 I think the only tricky bit left at the back is the pintle.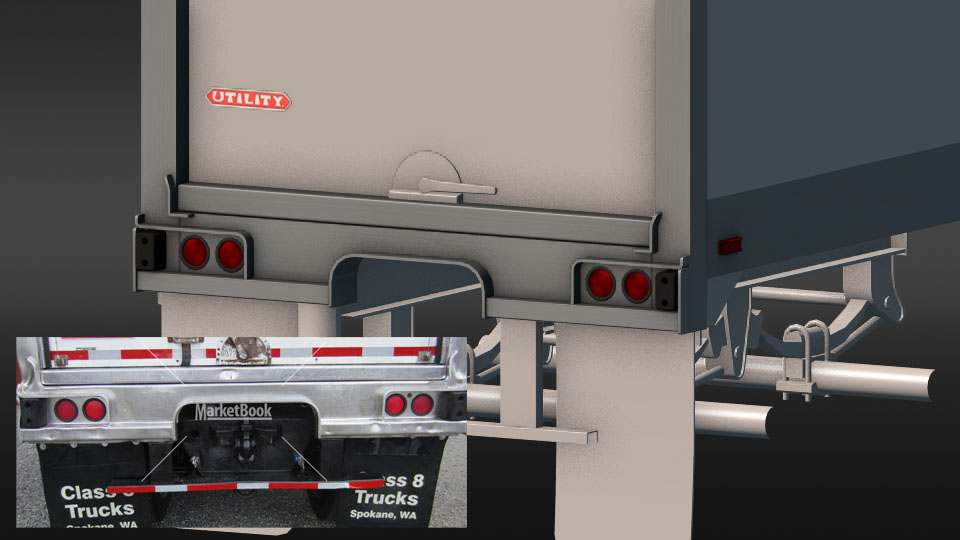 In this last shot, you can see some of the high-poly geometry that I'll be trying to bake into normal maps later.