Forum rules
SCS as a company do not wish to have paid mods on this forum.
While we understand that not all paid mods use the

Intellectual Property

of other companies/people, it is very hard to moderate what is and isn't acceptable when money is involved. There are also concerns that it could look unfavorable to potential work partners going forward if SCS allow mods that may potentially use unlicensed branding.
Posting in the Mods forum (ATS and ETS2) is restricted to sharing free-to-the-public mods and providing support for mods. For more details, please check chapters [4] and [5] of Forum Rules.
Well hello my friend, page back and you can download the def folder by Luuk and after that you gonna do the things I described above, good luck
---
Ahaha it works .Thank You
---
@Leen
Thank you for letting us know on how to go about for the update.
---
Thanks, it's always plesuare to help people.
---
Thanks for a very nice sound but can anyone tell me how to convert this sound to Volvo fh 2009 ??

---
Hi obbe, read post from luukf8 on page 38.
---
Yes thanks i know but that is the FH 2012 i need help with fh 2009 how to make it work !?
---
to bad it has the default euro truck horn

but overal it works like a charm
Proud owner of a homemade
DAF XF105 Simpit
---
@obbe
Download this def folder
https://www.dropbox.com/sh/jm95942vxpx1 ... KsU_a?dl=0
and drag this folder into the Volvo mod and close it.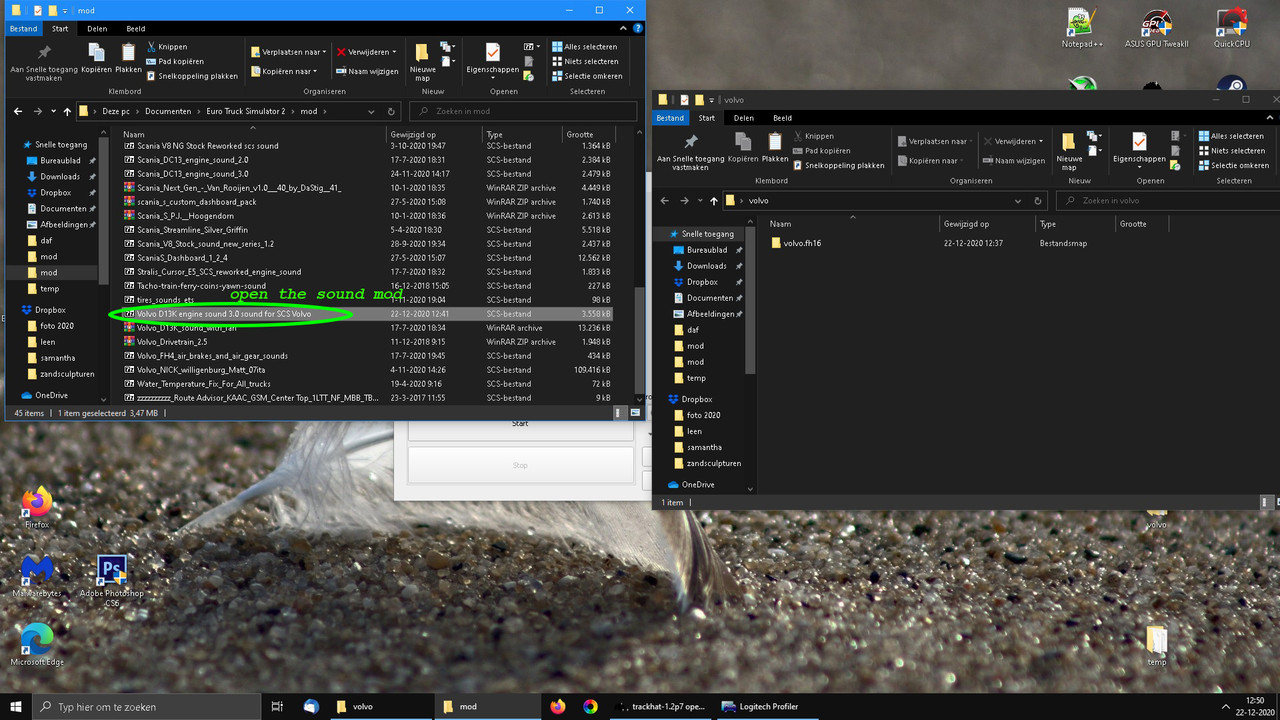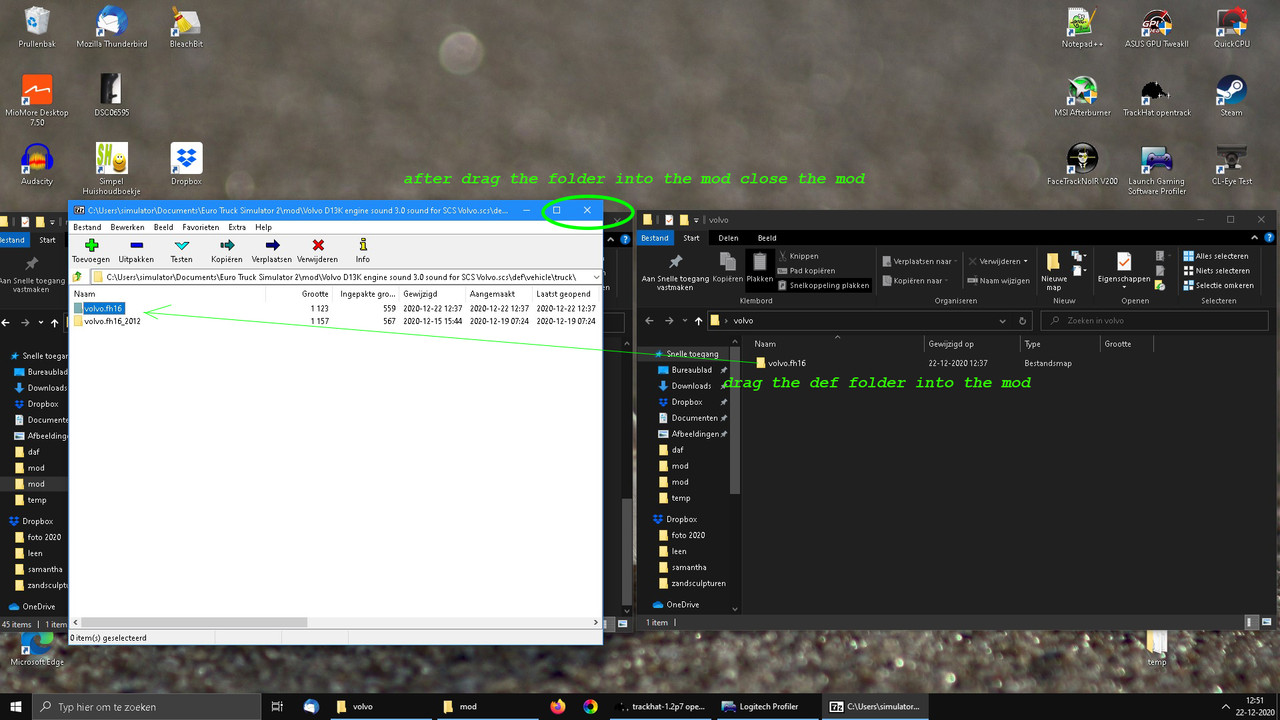 ---
Thank you so mutch Leen it works like a charm take care mate.
---
Who is online
Users browsing this forum: Leonnator and 7 guests