My truck is vampire. It doesn't have a reflection in mirrors and other reflective surfaces.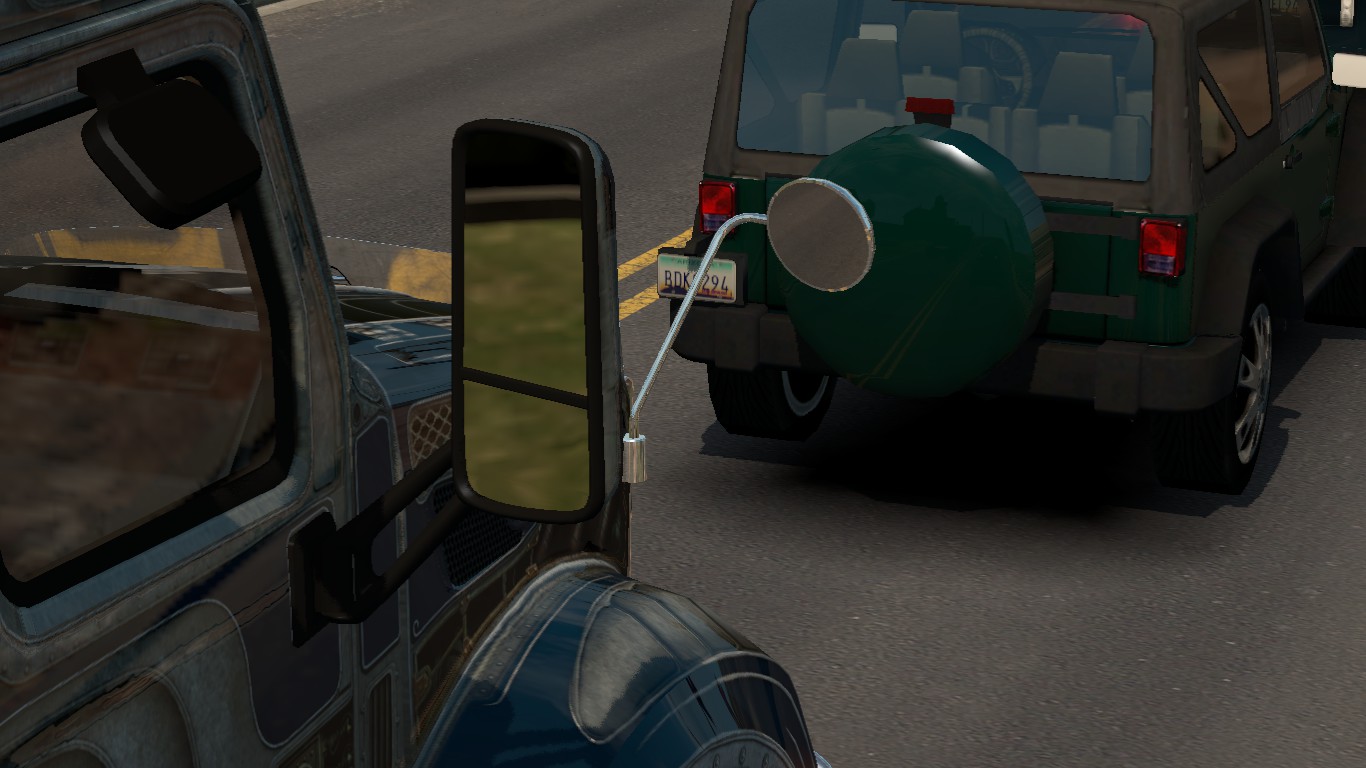 It's not reflecting in it's own mirrors (1), (2) and accessories (3). And in other car's paint (4), too. Well, the last one is barely visible because of image compression but in game I saw reflection of two cars behind my trailer in this Jeep's spare wheel cover, but none of my truck or trailer reflection.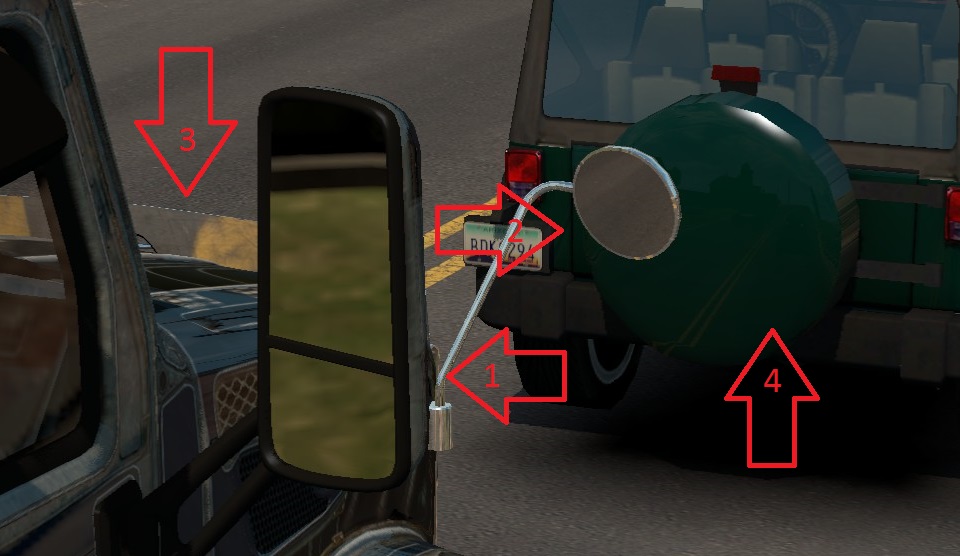 From inside, truck is reflecting in the mirrors (1), but there's still reflection of the road under the truck in the deflector (2). And even a faint, better visible in motion, reflection of road markings in the sunshield (3).
Is there any technical limitation of reflections? Is truck «too hi-poly» to be reflected or something? Or maybe it depends on some graphics setting I missed? It really bugs me because I notice all the time that there is no reflection of my precious beautiful hood in deflector.
Game version is 1.4.0.1. No mods, clean profile.
Game.log.txt.