TarsoMagno wrote:1 reflection per paint job, and add to this the paintjob customization, will be a mess, or am i wrong?
There is no need to pre-generate every variant. Player changes paintjob -> game takes 2-3 "shots" and saves them -> these are applied at appropriate places like air filter or deflector.
Here's what I talk about: you can clearly see road through truck, reflecting in deflector and even in cabin light: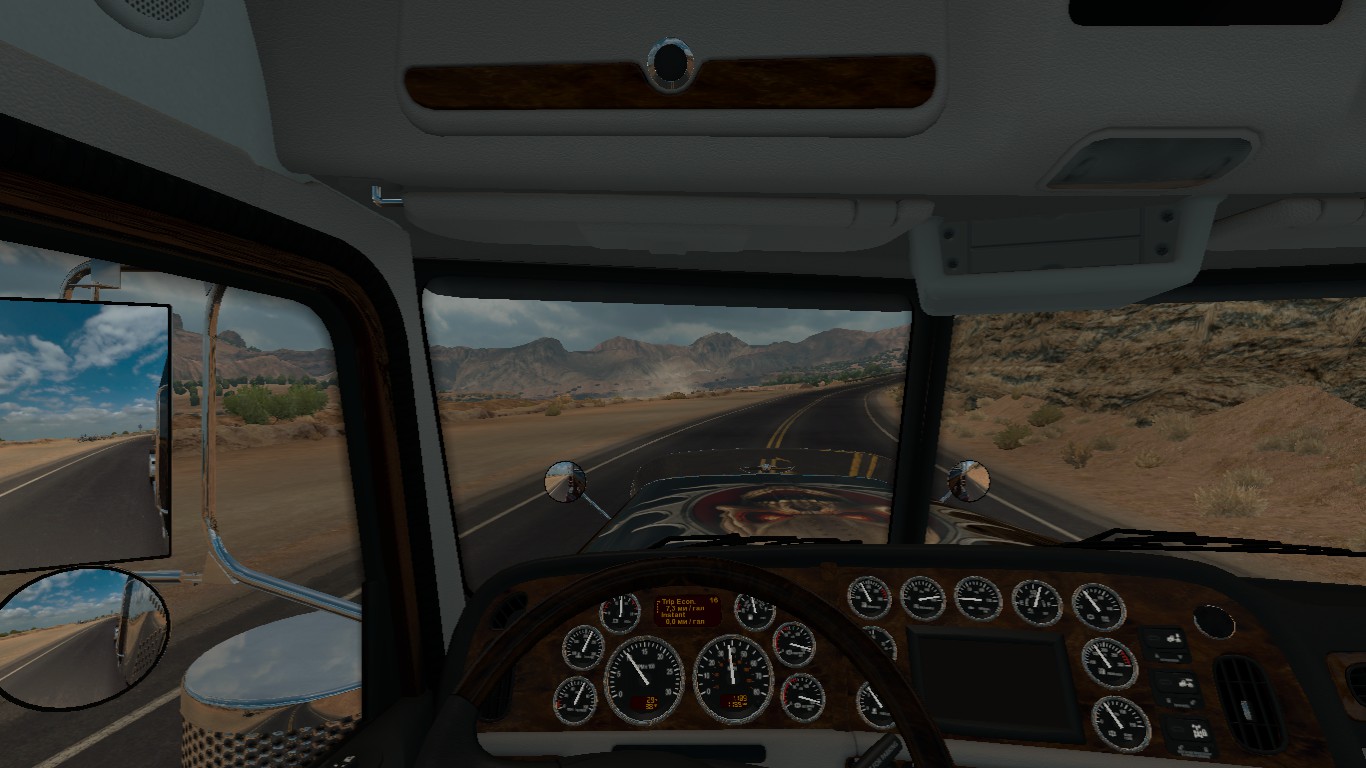 Road markings are reflecting in deflector through hood, engine, chassis, etc.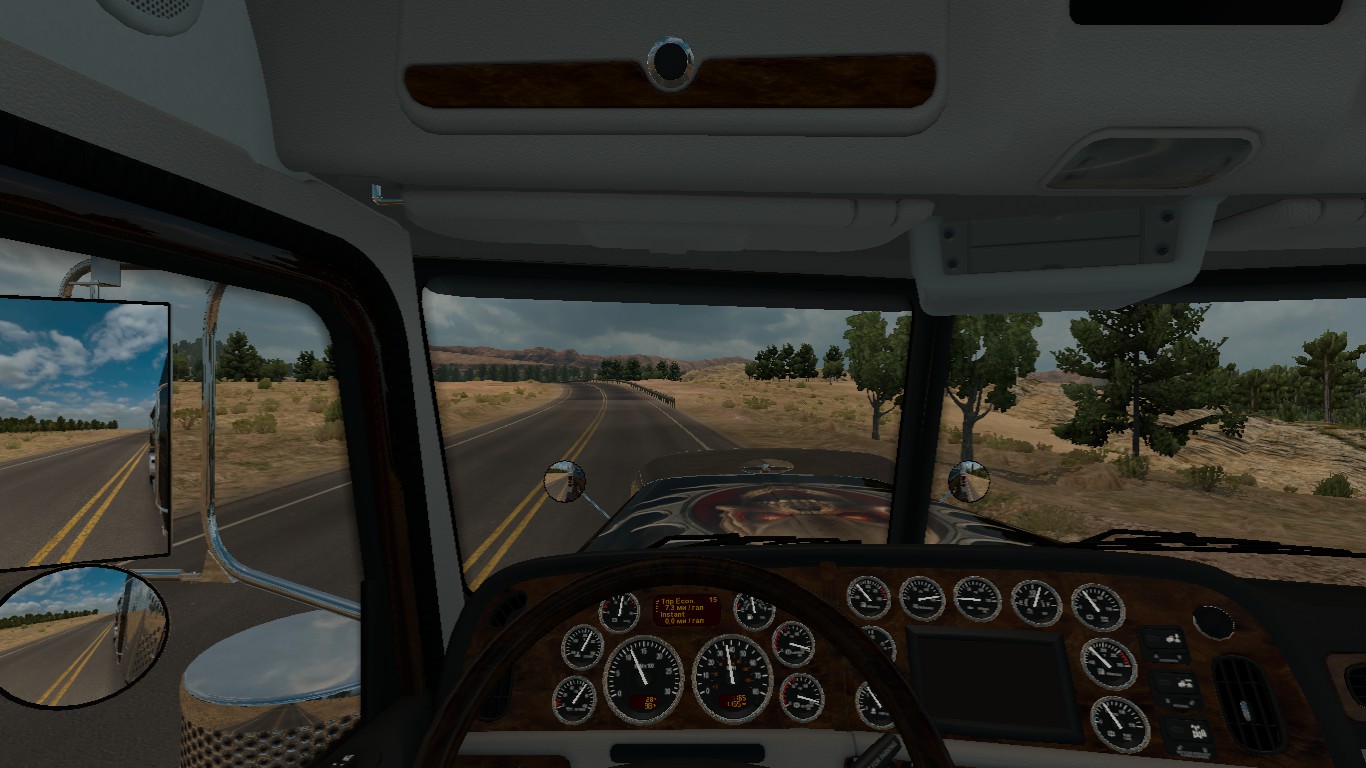 The curved line in the cabin light is a reflection of road marking. The brown colour in the farer part of light is a reflection of sand by the side of the asphalt. Like there is no floor in cabin.
Instead of spending performance for these
totally unrealistic
reflection I propose creating
one
static image that will be applied as a reflection. Since hood is not moving relative to the deflector and light is not moving relative to the interior, one image is enough.