The heavy duty paint jobs (from the High Power Cargo Pack) for the Volvo FH 2012 have a 'jog' on the side fairing. On the other trucks, the design carries on straight in this region. There is also an awkward little dip in the debossed region behind the window.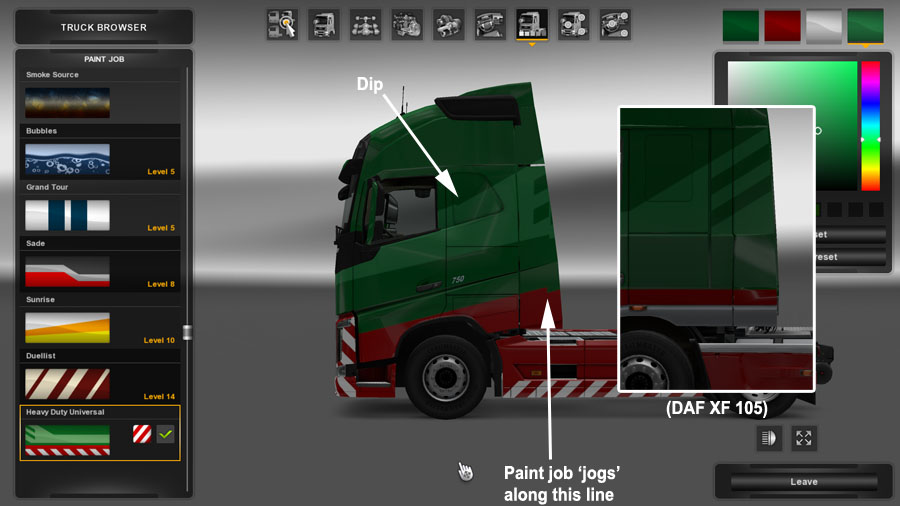 The inset view of the same paintjob on the XF 105 illustrates how it typically looks on the rest of the game's trucks.
I would also like to point out, as mentioned in a
previous report
, that the 'tsnmapuv16' flavour is currently missing from the truckpaint material on the FH 2012. The thread hasn't been marked with a QA number, so I just wanted to make sure that it gets attention as it's pretty noticeable.