I Found it!!!

Everything about tolls in Greece,toll stations,prices,maps e.t.c.
http://diodia.com.gr/
---
krmarci wrote:
It was already said by SCS that the next DLC won't be Iberia, and most hints point to the Balkans.
Very intresting information, thank you very much!
F10toni wrote:

I Found it!!!

Everything about tolls in Greece,toll stations,prices,maps e.t.c.
Great news!!
Hey, SCS, the Hellenic map is almost ready, just put it on the game!!

---
---
@F10toni:


Ο λαός μίλησε!!
And now,
some important and impressive buildings in the center of Athens:
UNIVERSITY, LIBRARY, ACADEMY OF ATHENS: OLD PARLIAMENT IN ATHENS: SYNTAGMA SQUARE:
Syntagma, Parliament, Zappeion Hall, Temple of Olympian Zeus
Panathenaic Stadium among so may other places:
ATHENS STREETS:
---
ATHENIAN UNIVERSITY:
FOR FULL PICTURE SIZE:
https://steamuserimages-a.akamaihd.net/ ... 1220B23B0/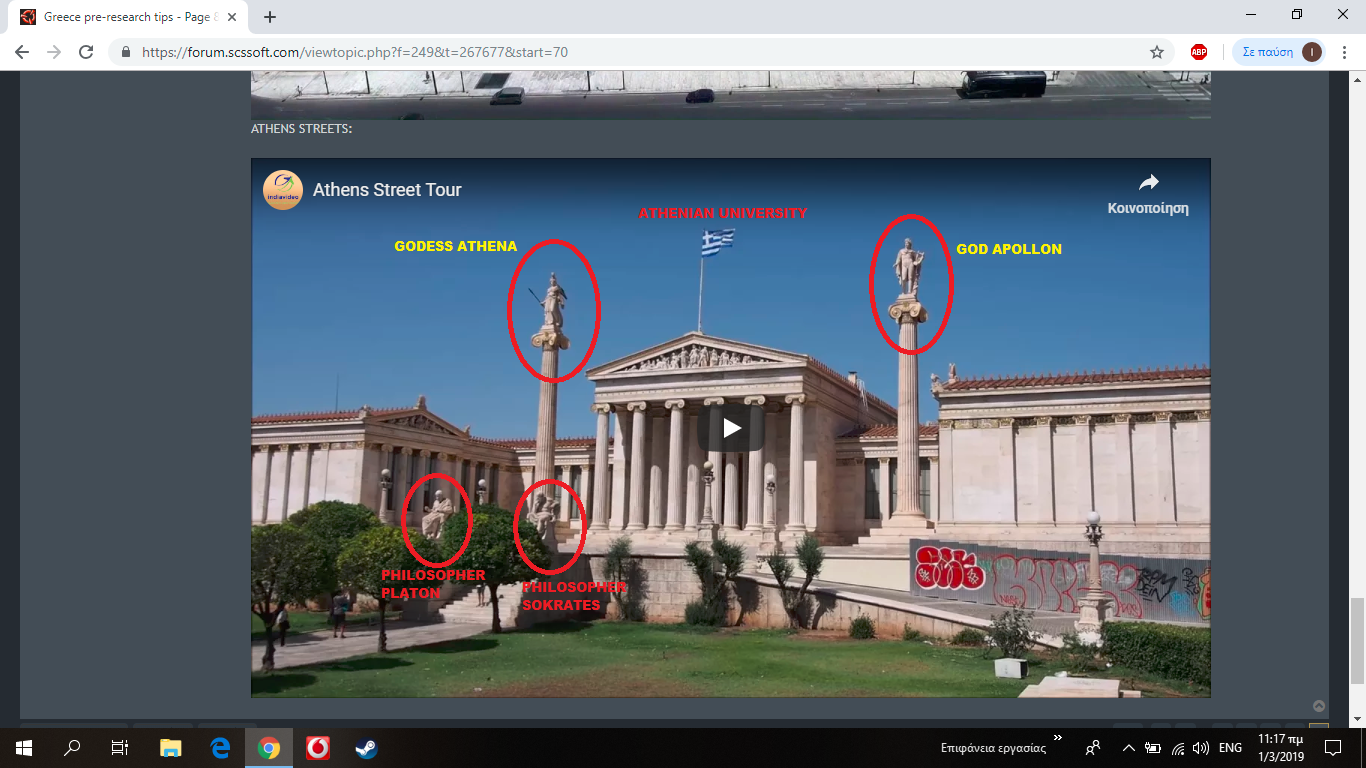 ---
THE BASIC WAY FROM THE PORT OF PIRAEUS TO THE CENTER OF ATHENS:
In this video there is a tourist bus, starts from the port of Piraeus (the start point is the cruise terminal) and following the basic way to the center of Athens.
On a next post I will give you pictures of importand and historical points of this road, like ancient temples, churches, stadiums, statues, buildings e.t.c.
---
ALEXANDER 'S THE GREAT statue at Thessaloniki:
---
Thessaloniki's Sightseeing, all viewable from the basic roads:
---
The entrance of University of Athens:
Statues of PLATON & SOKRATES:
The entrance is on the road between Hellenic Parliament (Syntagma square) and Omonoia Square (the centre of Athens)
PLATON: Also you can see the godess Athena 's statue behind.
SOKRATES: Also you can see Behind the god Apollon 's statue.
---
CHIOS ISLAND:
Some beautiful landmarks, viewable from the roads:


---
Who is online
Users browsing this forum: No registered users and 2 guests