Карта Южный Регион – Southern Region Map 7.9.0
by SimKA & al.
Southern Region Map – visit the South of Russia! Southern Region Map is a free project developing a map of the southern territory of Russia for Euro Truck Simulator 2. This map is perfect for lovers of the Russian atmosphere, the atmosphere of the South.
Important information:
Required game version: 1.35.х
Required DLCs: Going East, Scandinavia, Vive la France, Italia, Beyond the Baltic Sea
Supported mods: RusMap, ProMods, Russian Open Spaces, The Great Steppe, Jazzycat's traffic packs
Unsupported mods: Seasonal mods/mods changing the time of year
Credits:
Map and game world: SimKA, Afonya161
Models and resources: RusMap, SimKA, klipstoeun8839, Koral, OSTeam, FLD, TZ, jon_ruda, Jazzycat, Afonya161, Vladzz-G
1.35.x adaptation assistance: Sergey061
Changelogs:
Changelog 7.9.0:

Adaptation for 1.35 and DX11
Cosmetic changes in Krasnodar, Rostov and almost throughout the entire map

Changelog 7.8.0:

Adaptation to game version 1.33
Error correction
Cosmetic changes of some locations
Fully rebuilt Yeysk
Other changes

Changelog 7.5.0:

Adaptation to game version 1.32
New settlements: Guamka, Nizhegorodskaya, Apsheronsk
Updated settlements: Novorossiysk, Tuapse, Nevinnomyssk, Armavir, Khadyzhensk, Krasnodar
Improved optimization
Improved road signs and pavement textures
Addition of Russian traffic from game developers and our team
Addition of Lada Granta DPS to traffic
Addition of correct license plates to police cars
Other changes

Changelog 7.2.0:

Adaptation to game version 1.31
Error corrections
Performance improvements
Cosmetic changes
Small correction of the mirrors of Kamaz
Other changes

Changelog 7.0.0:

Many new roads and settlements
Improved nature
Compatibility with Promods 2.26
Improved optimization
Many roads and settlements have been processed (including Anapa, Novorossiysk)
Added a lineup of trunk tractors Kamaz (5490neo, 65206, 65207)
Reveloped street lighting using Soviet/Russian lamps with realistic light scattering
Realistic traffic (traffic in the cities of general transport, trains, various maneuvers of AI)
Realistic model of road infrastructure (variety of road signs, road marking)
Many realistic post-Soviet bases
Three new garages (Krasnodar, Kropotkin, Rostov-on-Don)
Many new attractions and historical sights
Connected by road with RusMap

Changelog 6.5.2:

Fixed trigger range of jamming gates and barriers (truck won't be stuck anymore)
Reduced volume of Typhon locomotives
Electric locomotive 2ES4K: no more than 9 passenger cars attached

Changelog 6.5.1:

Random crashes in some woodlands fixed
Reworked some settlements
Fixed jamming gates in Khadyzhensk based on LLC "KHPZ", other gates/barriers increased the operating distance
Returned the missing cities in DLC "Vive la France"
Fixed display of cities on the map (thanks to kv0 for helping)
Fixed some cosmetic errors, here and there collisions are removed for travel with oversized cargo
Installation:
Download all six files, and extract with the latest version of 7-Zip the first file only (all the other files will be recognized automatically). All 6 parts must be fully downloaded and be in the same folder.
Place all four extracted SCS files in the My Documents\Euro Truck Simulator 2\mod folder.
Enable all four SCS files in the mod manager in the game.
Download:
WHEN SHARING, PLEASE PRESERVE THE ORIGINAL DOWNLOAD LINKS ABOVE!!
Addons:
Support for SiSL's Mega Pack for the KamAZ: Download
Thematic KamAZ paintjobs by Konstantin Udovichenko: Download
Garage fix for certain cases*: Download
*If you play with ProMods or other mods containing the file game_data.sii, and you need to purchase/upgrade one of the company garages (located in Krasnodar, Kropotkin, Rostov-on-Don, etc), then enable this fix above all other active mods. After all the changes to the garage, this fix can be disabled.
Community patches:
Ferry connections for ProMods 2.40 and 1.34.x (still works with ProMods 2.41 and 1.35.x): Download
English names by David2849: Download
Donation details for the project:
Yandex Money: 410011582446573
WebMoney: R307416622313
Have a nice ride!
Original forum section in Russian at Truck-Sim.Club:
Проект "Южный регион" – "Southern Region" Project
Bug reports:
Topic at Truck-Sim.Club for reporting any bugs, errors, or other issues, either in SRM areas, or caused by SRM in other areas
When reporting, include following information:
SRM version and ETS2 version
Description of the bug, error, or issue
Screenshot plus a screenshot of the location on the map (on Truck-Sim.Club, coordinates are rarely used, but feel free to post coordinates as well)
If you play SRM with ProMods, do also include this information.
IMPORTANT:
Post your report
in Russian
, as Truck-Sim.Club is a Russian-language community forum! You can use Google Translate and post the original (preferably English) text next to the Russian translation.
You should register on Truck-Sim.Club for posting anything there, and your first posts will have to be approved by a Truck-Sim.Club moderator.
Thanks to Vladzz-G for this hint!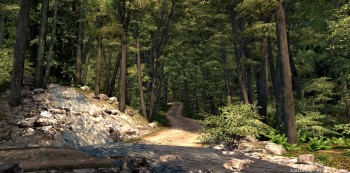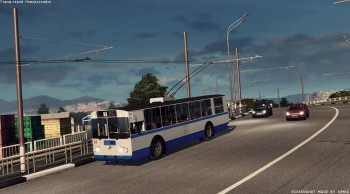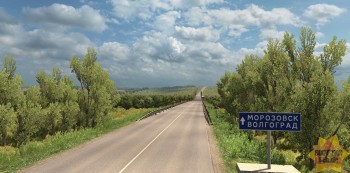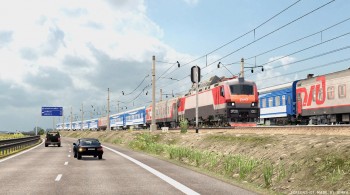 Trailer for Southern Region Map 7.0.0:
Trailers for Southern Region Map 6.0.0:
This post is permitted by SimKA & al. Thank you, спасибо!