Forum rules
SCS as a company do not wish to have paid mods on this forum.
While we understand that not all paid mods use the

Intellectual Property

of other companies/people, it is very hard to moderate what is and isn't acceptable when money is involved. There are also concerns that it could look unfavorable to potential work partners going forward if SCS allow mods that may potentially use unlicensed branding.
Posting in the Mods forum (ATS and ETS2) is restricted to sharing free-to-the-public mods and providing support for mods. For more details, please check chapters [4] and [5] of Forum Rules.
Okay, I'll try fiddling around with the filenames a bit later.
Thanks...

---
Posts: 15
Joined: 01 Nov 2013 07:57
I found a bug in the latest alpha version.
I found out the map is not synced up with the world map.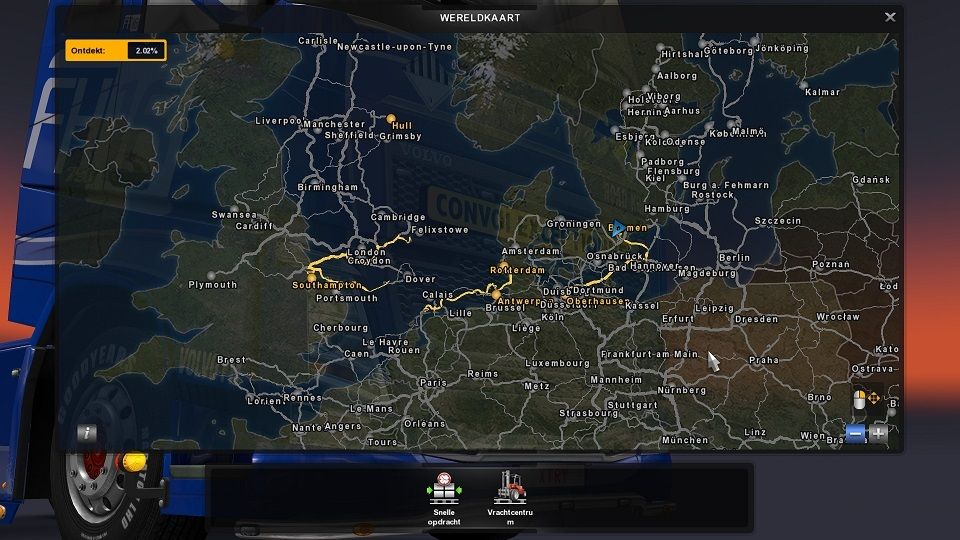 I deactivated all other mods in my profile.
I found out this file is causing the map nt to "sync"
Code: Select all
zzzzzzzzzzzzzIWR_Effect_rain_muz_r5_5.scs
Other mods I use are:
Promods 1.90
All Jazzycat trailer and traffic pacs
FH16_2013_v18.3s_ohaha
Can you look into this please?
Add me on PSN (PS4 only) & Steam: Xtry_online Xbox: Xtry online
---
I had such issue with Promods and IWR before
A while ago I followed Promod's Scul advice to have IWR loading BEFORE all the maps and put it as Nr 1 of my mod list
Since then I never had any misplaced locations issues execpted with Promods1.9 but the problem was caused by Rusmap
---
---
I am using Rain Muz with IWC Alpha with no problems
WORLD OF TRUCKS PROFILE
---
Thanks for your help guys. I have it all sorted now, and it is working PERFECTLY!!!

---
Posts: 15
Joined: 01 Nov 2013 07:57
JESAN wrote:I had such issue with Promods and IWR before
A while ago I followed Promod's Scul advice to have IWR loading BEFORE all the maps and put it as Nr 1 of my mod list
Since then I never had any misplaced locations issues execpted with Promods1.9 but the problem was caused by Rusmap
Thanks alot, just put 2 aa infront off the moddnames. And that fixed the problem

Add me on PSN (PS4 only) & Steam: Xtry_online Xbox: Xtry online
---
---
I am the only one finding HDR too bright during the days? like light colored roads become plain white and cant see anything would edit the HDR def but it became complicated with latest versions :/ i dont want to turn off HDR since i like HDR
---
---