Posts: 38
Joined: 26 Nov 2016 19:19
Location: Porto - Portugal
Thank you man !! good work

---
Aji Damarjati

wrote:

↑

29 May 2020 05:26

Would be nice if you also change the fictional fuel station to the real life fuel station company. Cheers.
He already made that but separate mod, check his other mods on Steam. Great work Nihao!
---
Great to know that this works with ProMods. The ProMods Truck & Company Pack is great, but they haven't touched any companies from any of the DLCs, yet...

---




YouTube Channel -
https://www.youtube.com/channel/UCfPkl3 ... 9dCNJnAs1A
---
UPDATE
Fully replaced 4 more companies:
AA – Auto di Alonso ---> Fiat Automobiles (Italia)
Cantiere Navale ---> Ferretti Group (Italia)
Comoto ---> Iveco (Italia)
**PIAC ---> FCA Italy (Italia)
More screenshots: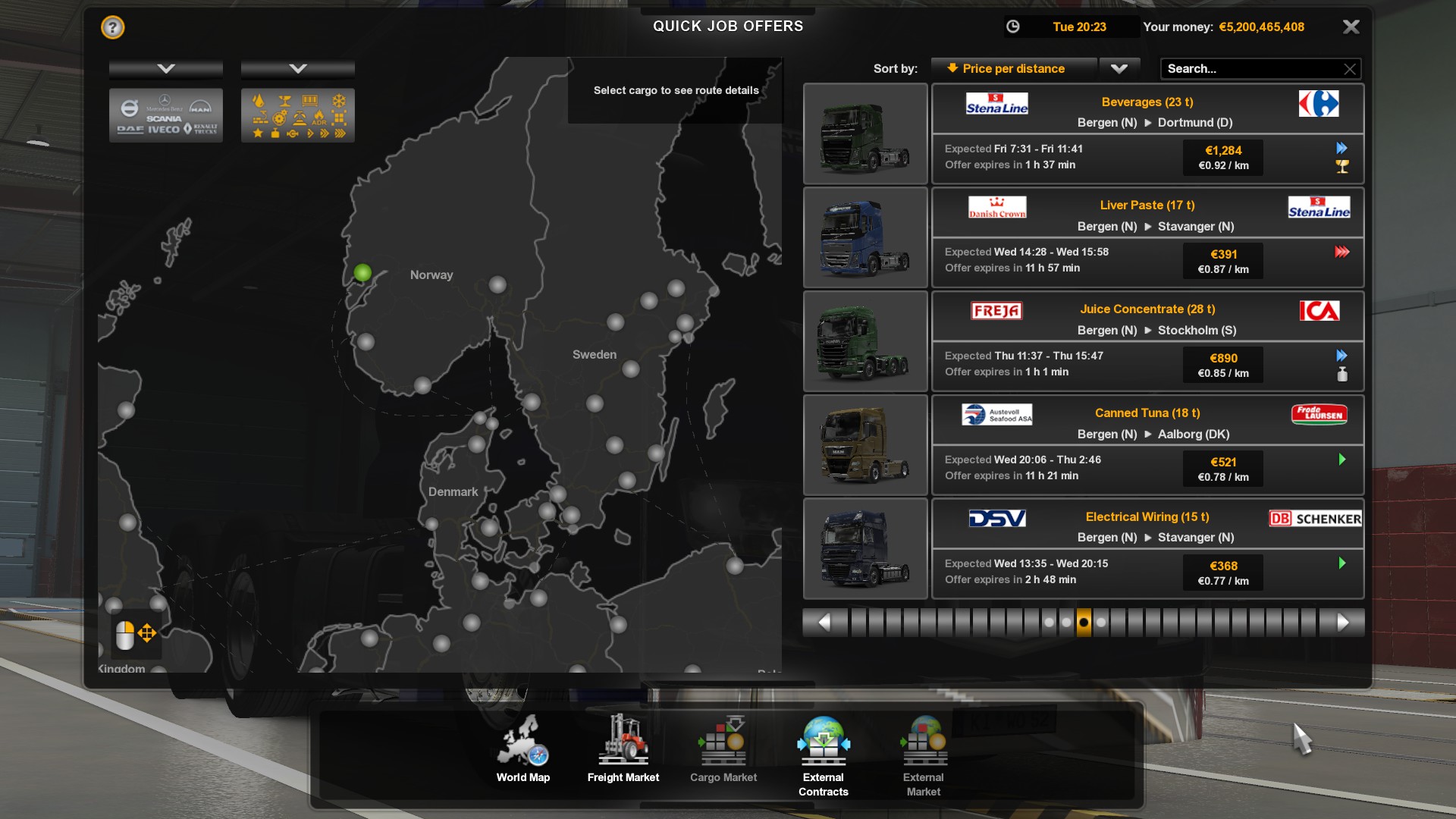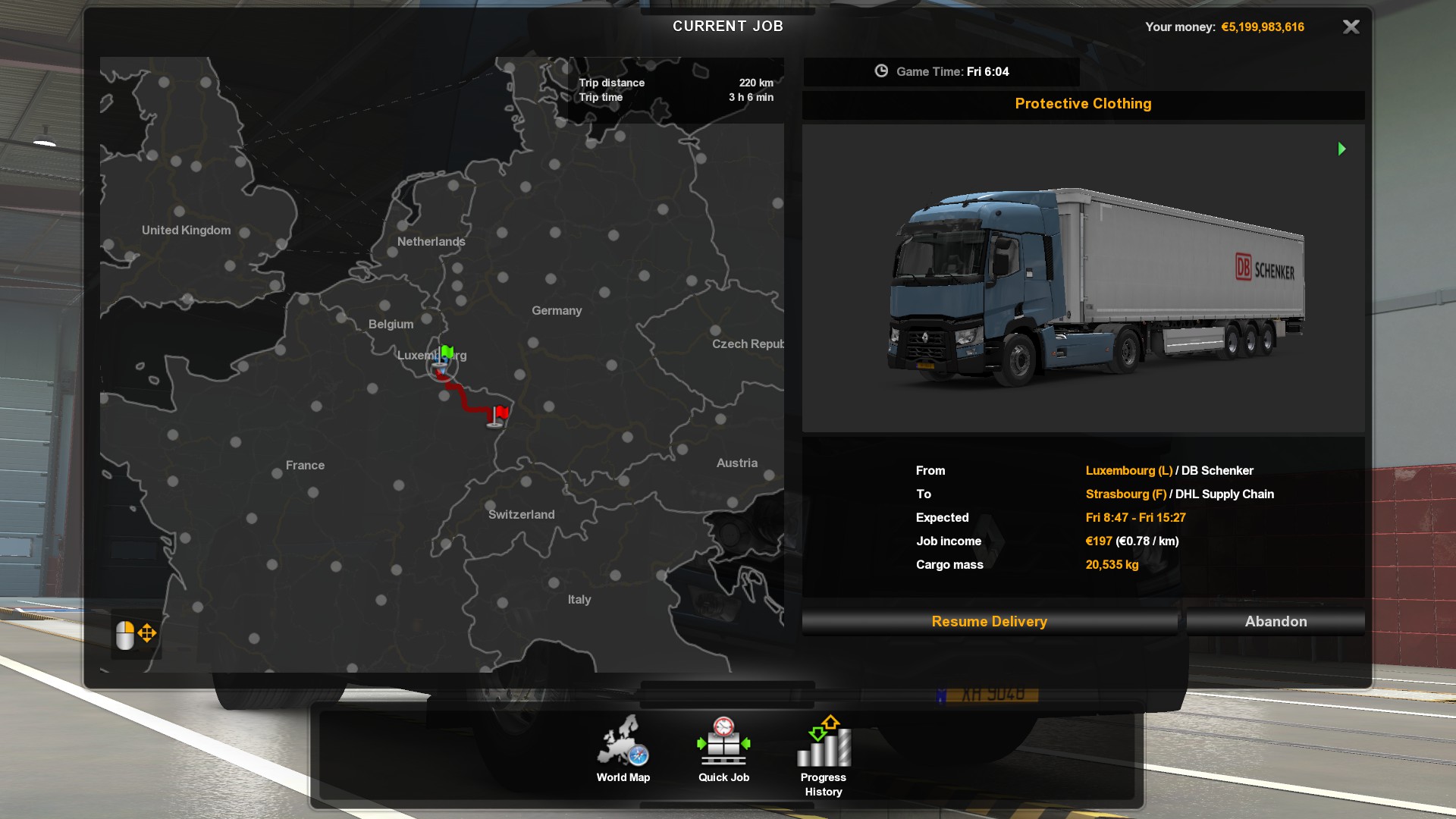 Last edited by
NiHao
on 31 May 2020 15:08, edited 1 time in total.
---
Just wanted to say thank you!
---
Looks promising

---
Small rant about Italia DLC
There are some things which changed company trailers in this DLC which means that different person worked and s/he didn't respect previously established rules. I really hope that new rules
didn't continue in the following DLCs, but I'll found out soon.
So, here is how company trailers work. Every company (except quarrying one) has its own trailer. There is also minority of companies (mostly logistics and oil) which have additional fuel tank
trailer which you see in the game as the old and new models. The old model uses the same texture as regular boxed trailer and that solution is not a perfect one, but is good enough. The new
fuel tank model uses separate texture. So far so good. But here comes Italia DLC…
1) Somebody decided to break this "rule" so both fuel tank trailers share the same texture which in reality break them as you can only have one properly looking trailer. They are not aligned
at all. So I have to make bad compromises…
2) Also, Construzione di Edifici has 2 trailers. Why? It doesn't make any sense. Just why?
UPDATE
Updated mod's picture to match newly added companies.
Updated mod description.
Updated one UI logo and added few more.
Updated one trailer.
Fully replaced 7 more companies:
Fattoria Felice –--> Gruppo Granarolo (Italia)
**FUISpA –--> Conserve Italia (Italia)
S.A.L. S.R.L. –--> Segheria Valle Sacra (Italia)
**ACC –--> Gruppo Mapei (Italia)
CNP –--> Eni (Italia)
PP Chimica Italia ---> Eni Versalis (Italia)
Construzione di Edifici –--> Webuild (formerly Salini Impregilo) (Italia)
With this update, it means that Italia DLC is finished and June didn't even started

.
More screenshots: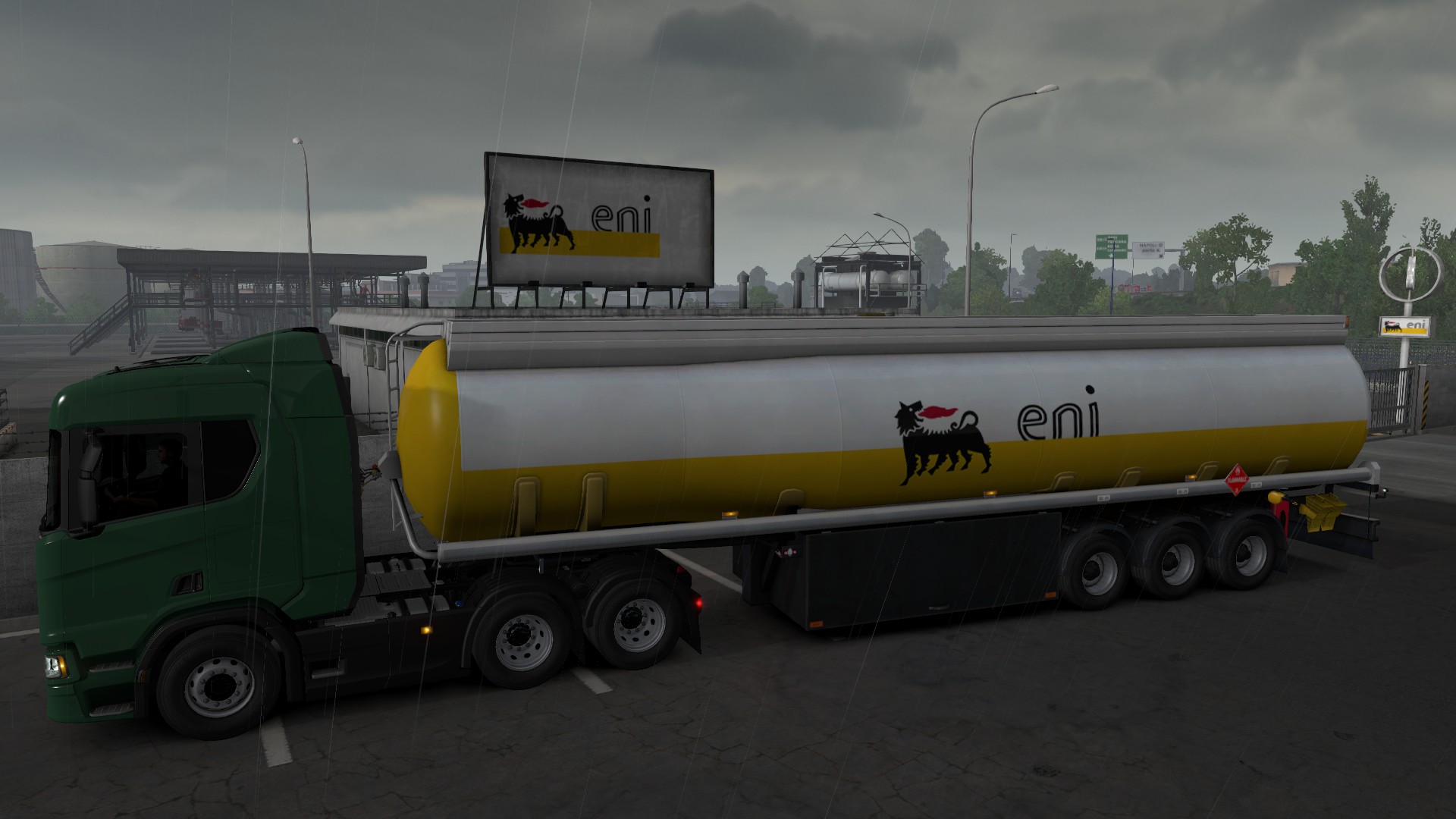 I updated trailer as logos were too big...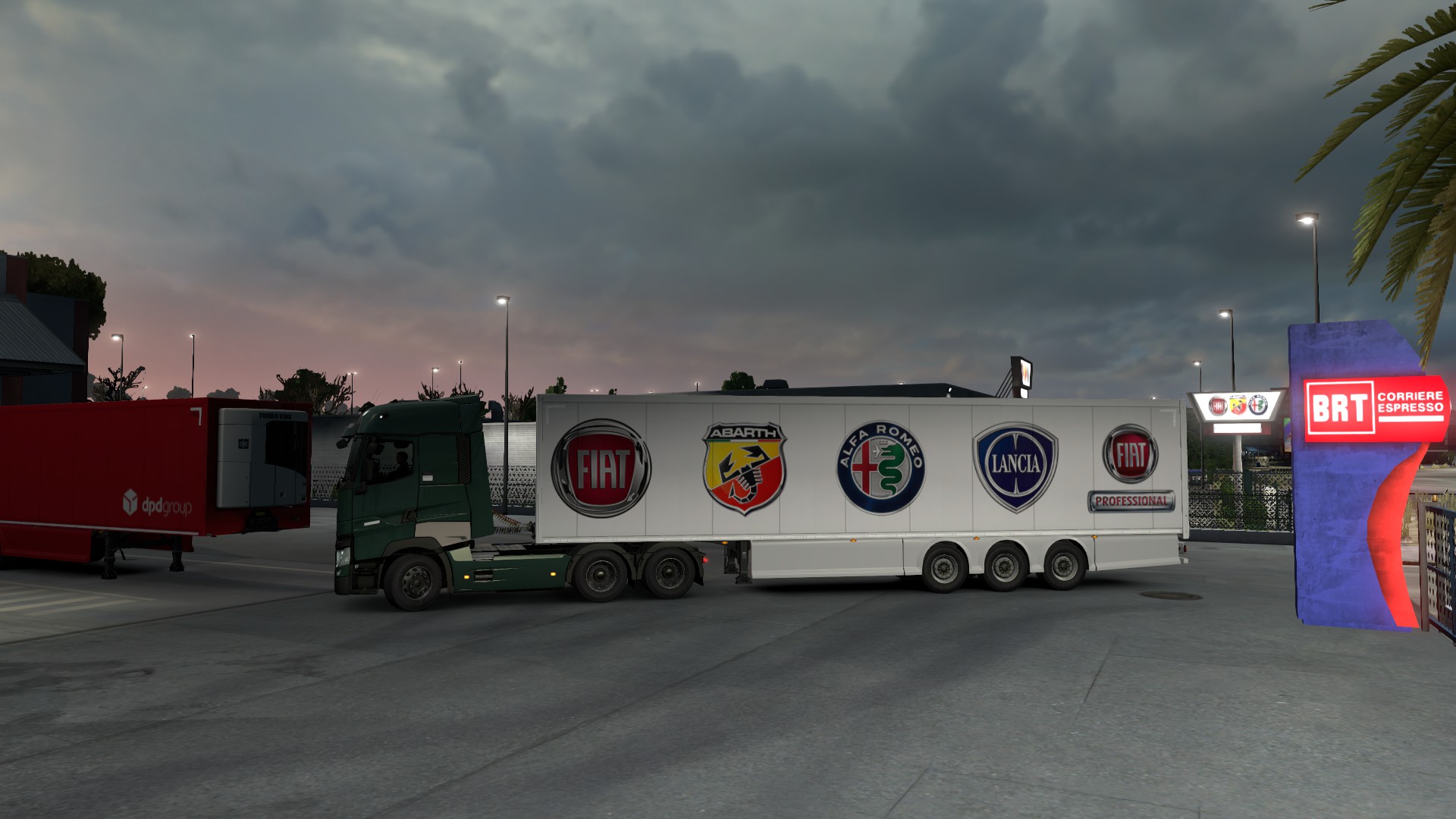 Last edited by
NiHao
on 11 Jun 2020 09:57, edited 3 times in total.
---
Posts: 660
Joined: 12 Oct 2018 09:42
Location: Barcelona
Contact:
Amazing, thanks so much for all these updates!
Sorry for my english

Realistic Rain Mod
My ETS2 Workshop mods
My ATS Workshop mods
---
@ NiHao:
Thank you for all the updates.

In my opinion, it`s a Must Have mod.

System: Windows 10 PRO
Processor: Intel i7-6700K @4.5GHz OC
Motherboard: ASUS Z170 Pro Gaming
Memory: G.Skill DDR4-3000 16GB
Graphics: 6GB MSI GeForce GTX 1660 SUPER Gaming X
Storage: 2 Samsung EVO SSD
---
Who is online
Users browsing this forum: No registered users and 4 guests