Scania R & Streamline Modifications V2.2.1 for ETS2 version 1.28
This mod adds reworked versions of Scania R-series and Streamline for ETS2. Contains many customization options and more chassis, cabin, engine and transmission options.
Fully standalone mod, it doesn't replace anything. You can find the truck from Scania dealer.


Currently supported game version: 1.28
Current mod version: V2.2.1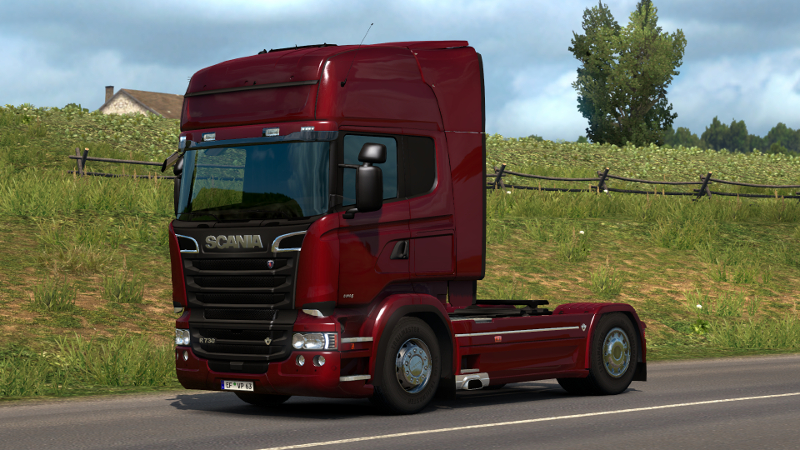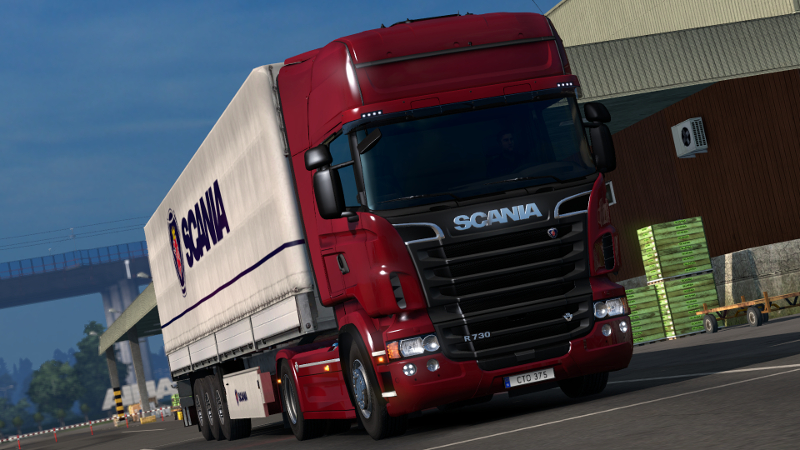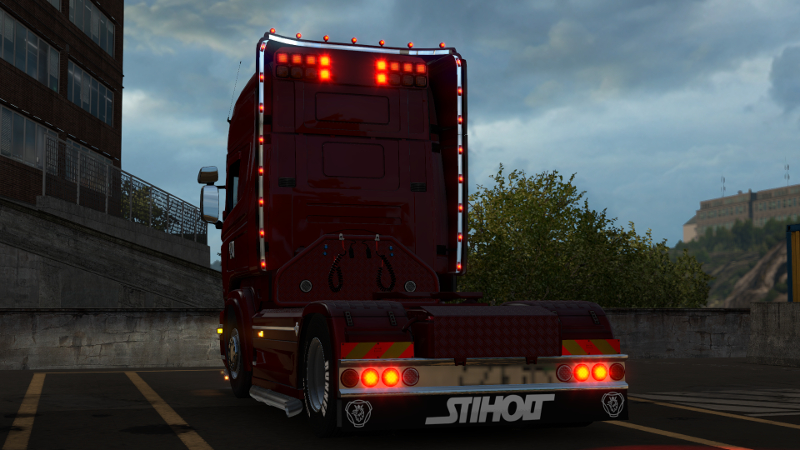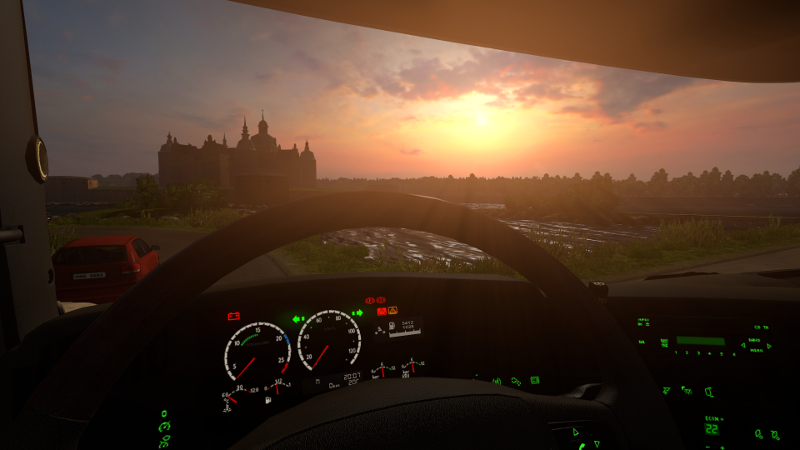 Review by Squirrel (V1.4.1)
Content list:
-Normal, Highline, Topline, Extended Topline and Longline cabins.
-4x2, 6x2, 6x2/4, 6x2*4, 6x4, 8x2/*6, 8x4/4, 8x4*4, 10x4/6, 10x4*6 and 10x6/4 chassis.
-Scania R1 and R2 interiors.
-Euro 3, Euro 4, Euro 5 and Euro 6 engines.
-8-, 9-, 12- and 14- speed gearboxes with 2.71, 3.08, 3.42 and 3.80 rear differentials.
-Wide range of R1, R2 and Streamline parts.
-Plastic and paintable chassis + a lot of Scania stock parts.
-Many custom and tuning parts.
-Compatible with Cabin Accessories, National Window Flags and Mighty Griffin DLCs (separate compatibility addons required)
-And something more...
Known issues:
-Some parts might produce a visible collision with each other. You need to choose their correct combination yourself.
Changelog V2.2 to V2.2.1:
-Updated the mod for 1.28 patch
-Fixed trailer attaching problems with advanced coupling enabled
-Adjusted 8x and 10x fifth wheel positions for the Heavy Cargo Pack DLC (once again, hope that's the last time)
-Added 3.80 rear differential for use with heavy loads
-Added Streamline paintjob
From version V2.1, the mod is using zip format. When you download the mod, just put the downloaded zip file directly to your mod folder and activate it in game mod manager. DO NOT EXTRACT IT BECAUSE IT IS NO LONGER NEEDED! It will work as before, the file extension is just zip instead of scs.
DOWNLOAD V2.2.1
Older versions here
DLC compatibility packages
here
Templates, non-Workshop DLC packages and some other stuff
here
Mighty Griffin DLC compatibility pack is only on Workshop, no need to beg me to make non-Workshop version of it because that won't happen.
You can share this on other sites but KEEP ORIGINAL DOWNLOAD LINK AND CREDITS! NO NOT REUPLOAD TO OTHER FILE SHARING SITES!
Credits:
Mod creator: RJL/Fordsonmies
Others: GT-Mike, 50keda, Sheryo, Anaheim, Mr. Poland, Szeryff123 (a few parts from them), SCS Software (original models), Thunderhawk (equipment tower)
The mod has been tested in 1.28 without any other mods and it was working perfectly. Game log is error free!
All my mods are free and will always be. If you really like my work and feel that regular "thank you" isn't enough, you can donate me a small amount of money. Thank you, I am really grateful!

Donation link is only for REAL DONATIONS, not for demanding me to make something against payment. Donations do not commit me to anything! I will continue developing these mods as I want, like I have done always. No matter how much or less I get donations.