Hi i'm working on a modification of the famous Peterbilt 389 by Stas556 & dmitry58, its my first mod, and i'm still learning, so the 3D models will have flaws. but i'm trying to improve quality over time.
If you want a perfect mod, don't download this !! this is a work in progress mod, so there may be bugs, and things will change after time
Now with Steam Workshop support !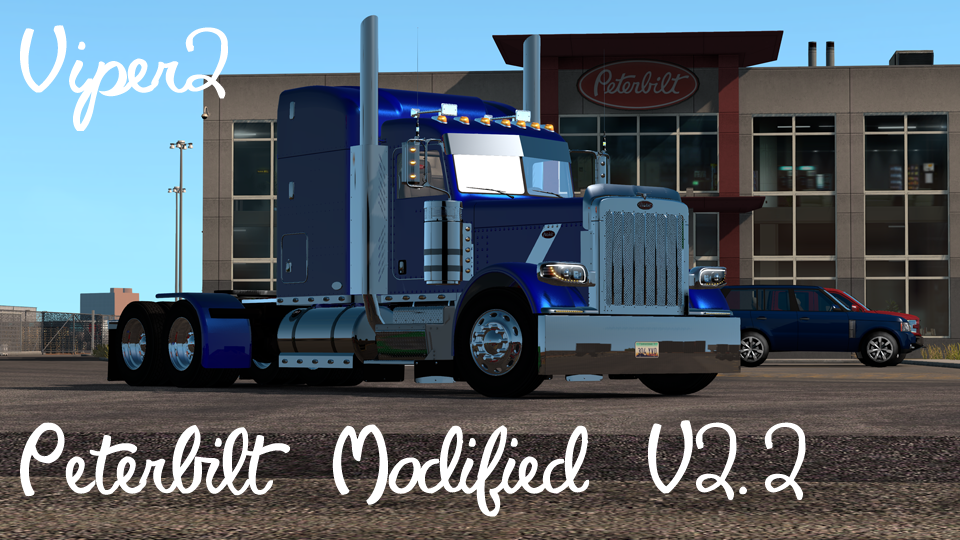 If you updating from an older version, please sell old truck before updating to prevent game chrash
truck credits:
Builder by Ivan (Haulin)
Import ATS/GTS and building : Kenworth58(2)
GTS import: Iljaxas
Parts : Ivan, Superman, Classick, Bayonett, Artic Wolf, Cedric, Peter379, Colonel, Dylan, Matt, Steve, Bora, Rowan, Sascha, Chris, maxx2504, Fabio Contier, Ventures87 (Wendi), RBR-DUK
Convert to ETS 2: "dmitry68", "Stas556"
Sounds: Kriechbaum
Technical Support: Solutech
Modified by : maxx2504, ED101, Kriechbaum, V2obert, viper2, Harven
Do not reupload to other sites !!
v2.2.5 Steam Workshop Link:
https://steamcommunity.com/sharedfiles/ ... 1766558924
download template:
http://sharemods.com/0woj1dy8soq9/Peter ... e.zip.html