@LAFAYET47
, I join the others in thanking you. Good job !
---
Hello, good job this mod, please update the sound to version 1.38 and 1.39! Thanks

---
Posts: 3074
Joined: 09 Apr 2018 07:35
Location: Abbotsford BC Canada
A tanker has sound?

---
Proud owner of a homemade
DAF XF105 Simpit
---
hello, does anyone know how to add a new skin decal (Full chrome) body + decal front + decal back .... this skins the defs do not allow adding more skins decal, only FELIX and TRANSLAIT ... can anyone help ??
---
Posts: 8
Joined: 11 Oct 2020 09:35
Hello!
Thx for the Cargo Fix. I Installed it but i think there is something wrong.
Why have i Cargos like this for Example:
I don't think this is right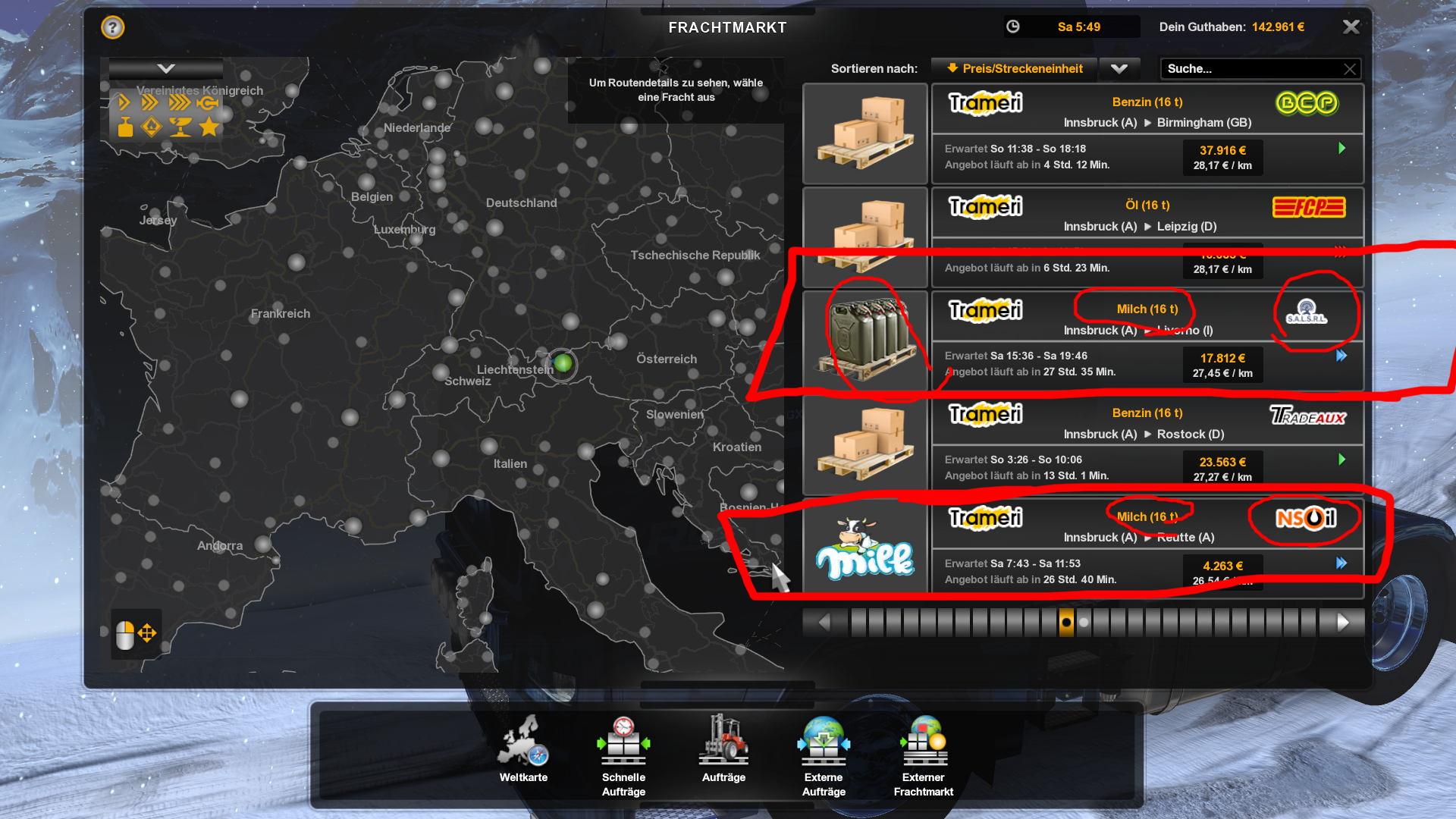 ---
It is caused by the fact that this is a tanker, so the basic unloading zones for tank trailers are mostly Chemical companys (the game cant seperate between food/milk and oil/fuel etc. in this case)
---
Create different cargos and assign them to proper compagnies. For sure if you have milk cargo assigned to gas stations....
---
Posts: 583
Joined: 28 Jan 2019 16:15
Location: France
I advise you to take the Cargo Mods of
@LAFAYET47
it will correct this problem of cargoes

.
---
Posts: 8
Joined: 11 Oct 2020 09:35
I installed the Patch from
@LAFAYET47
i found in this Thread.
But the Problem still exist.
Is there a chance to fix it or have i to wait for an official Update from the Modder of the Trailer?
---
Who is online
Users browsing this forum: No registered users and 3 guests