Posts: 30
Joined: 06 May 2019 18:33
Tanker Trailer (New) will be ownable in 1.37? Or in 1.38? Just curious.
---
@ETS2Fanatic6146 food tanker.
---
---
Posts: 30
Joined: 06 May 2019 18:33
---
Some newbie driver

wrote:

↑

14 Mar 2020 08:44

SCS releases for free core contents of the game: map changes on any previous released map zone, trucks, trailers and code features.

Don't expect anything else to be released free; first of all because they deserve to earn money for the work they do.
Like additional map content doesn't bring the big income already... Besides any accessories won't come for free. In exception to fictional parts only. You're right for the most part!
If this company was to spread everything into paid packs, say Dovetail goodbye for ruling the kingdom of (overpriced) paid content.

Thank god the wheels turned the opposite way and SCS maintains balance.
EDIT: Is it a coincindence they used the FH 2009 for the cancelled livestream?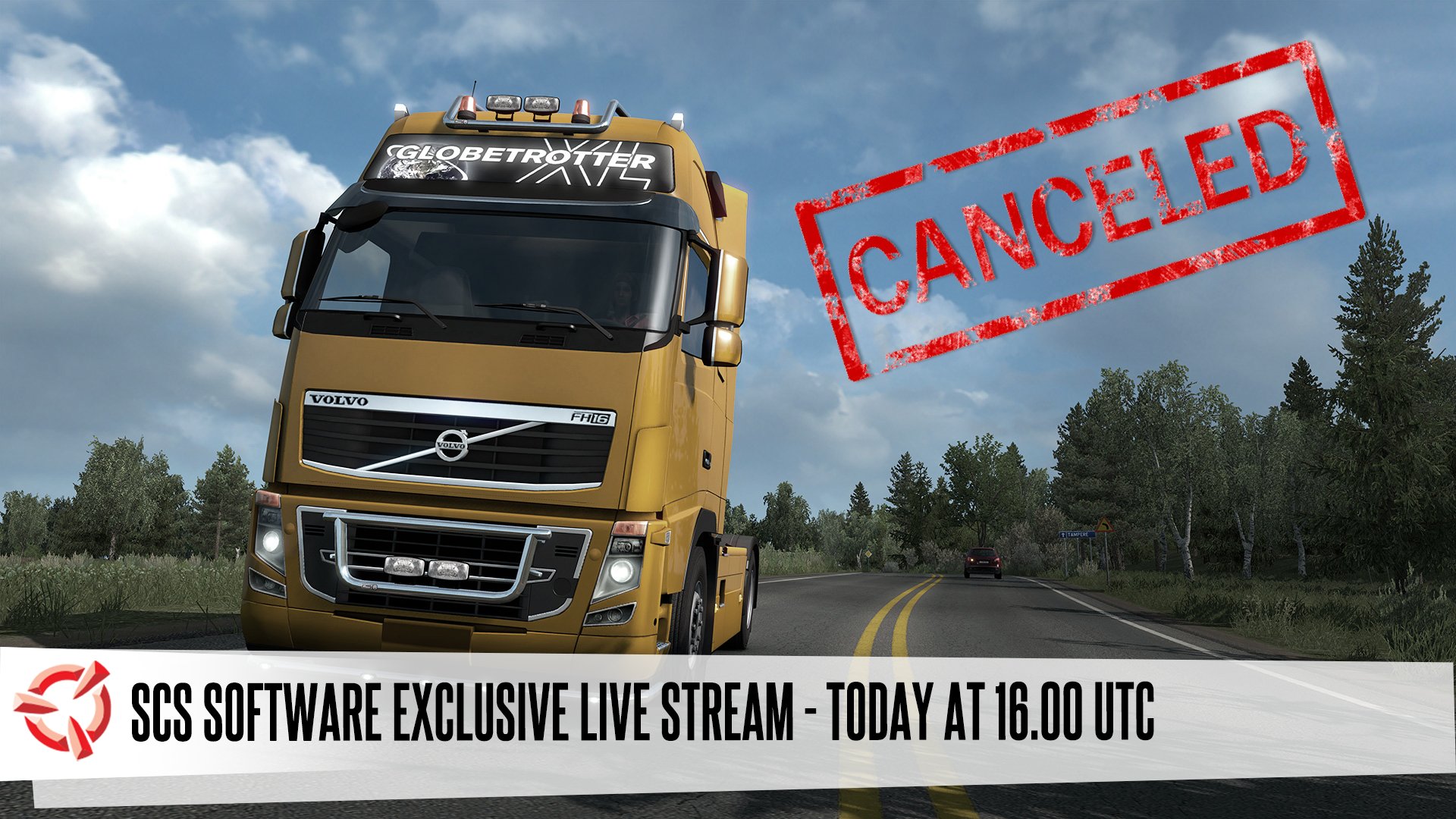 Some of you were discussing about possible Volvo/MAN/MB customizations few pages ago. Totally forgot about this.

---
Posts: 2096
Joined: 12 Dec 2018 11:37
The money they could win with map DLC is irrelevant. It doesn't matter even if they were swimming in gold coins like Scrooge McDuck.
Any content added to the game has a cost for SCS and they have the right to put to it the price they want. If they want to release it freely it's their decision but no way we (the players, any of us) have any right to request, even less demand, that they will come for free.
But people keep requesting such things and using arguments like "they are too expensive", "I've payed enough" or "SCS wins enough money with XXX dlc" (and it's not just here, that same behavior happens everywhere). It seems a collection of ridiculous excuses come from lazy people that never know what is to have to work neither to run a company. If they don't like to pay something, then just don't purchase it and done. But to keep throwing excuses to try to justify they deserve some content for free is a complete lack of respect towards SCS and its employees.
---
I agree once again with what
@Some newbie driver
said.
You people should be very glad SCS gives us the trucks and some content in updates for free.And that they still update both games after so many years.They could charge for that,but they're giving it for free.And it's not like they were releasing paid content every month or 2 or 3.
---
They spelt "cancelled" incorrectly.
---
Posts: 9508
Joined: 17 Aug 2016 12:18
Location: Germany
Contact:
they didnt, both versions exist, 1 l in american english 2 l in british english, wich one you use, nobody cares
|
!!!NO MODDING/BLENDER SUPPORT VIA PM!!!
|
Screenshot Thread
|
Video Thread
|
Youtube Channel
|
World of Trucks Profil
|
---
Again, do you think they will prosper if everything was served paid on the plate? Be realist for once, ffs. It isn't like SCS would have sold trucks anyways; doubt manufacturers would have agreed. Licensed trucks in this game represent an interactive advertisement for their manufacturers. Common sense, that is. Though even paid tuning packs feel okay. Nobody insisted for sure everything should be given out for free like it's a college camp party

Are you being sold a truck at the showroom before you can hop in and test drive.... Looks like that's your logic. A very bad one.
In addition, you can't expect to keep the game fun for newcomers with only map packs. You need to add a bit of the other things, features will come in the next two updates, yet to see if trucks will receive some real love or the ones introduced when the game released, will remain the same forever. Mods can't really be pointed at. We do have stellar reworks, such as Eugene's, Schumi's, etc, though they are made in specific way and dependant on things to work. One big change in the core game - for example the windows opening animation, requires serious work, to make them usable for future updates.
Shall wait and see...

Yeap. And the truck has a roofbar that isnt available yet. Speaks something to me.
Last edited by
Zakxaev68
on 16 Mar 2020 17:43, edited 1 time in total.

---
Who is online
Users browsing this forum: No registered users and 3 guests