Forum and modding wiki won't be available this weekend, March 6-7. Sorry for the inconvenience!
---
ETS2 / ATS
JC Trucking EU/USA
---
Hope -> Merrit -> Hope
---
@P3_Super_Bee
Cool matching combo!
---
Posts: 107
Joined: 13 Jul 2018 02:54
@Trucker_71
released an awesome fictional company skin, Fast Freight Inc, on Steam. It was done for the Overfloater K100E, The SCS Cascadia, and SCS W900.
To me the color scheme and striping screamed retro. Looks awesome on the K100E. I decided to play around a bit. Used it as a base, and added, my personal company logos. Also instead of using the SCS trailer, I incorporated on to the Dro Modding Utility 3000R. I will be enjoying this combo for awhile.
Disclaimer:
The edits are for private use only, and will not be released.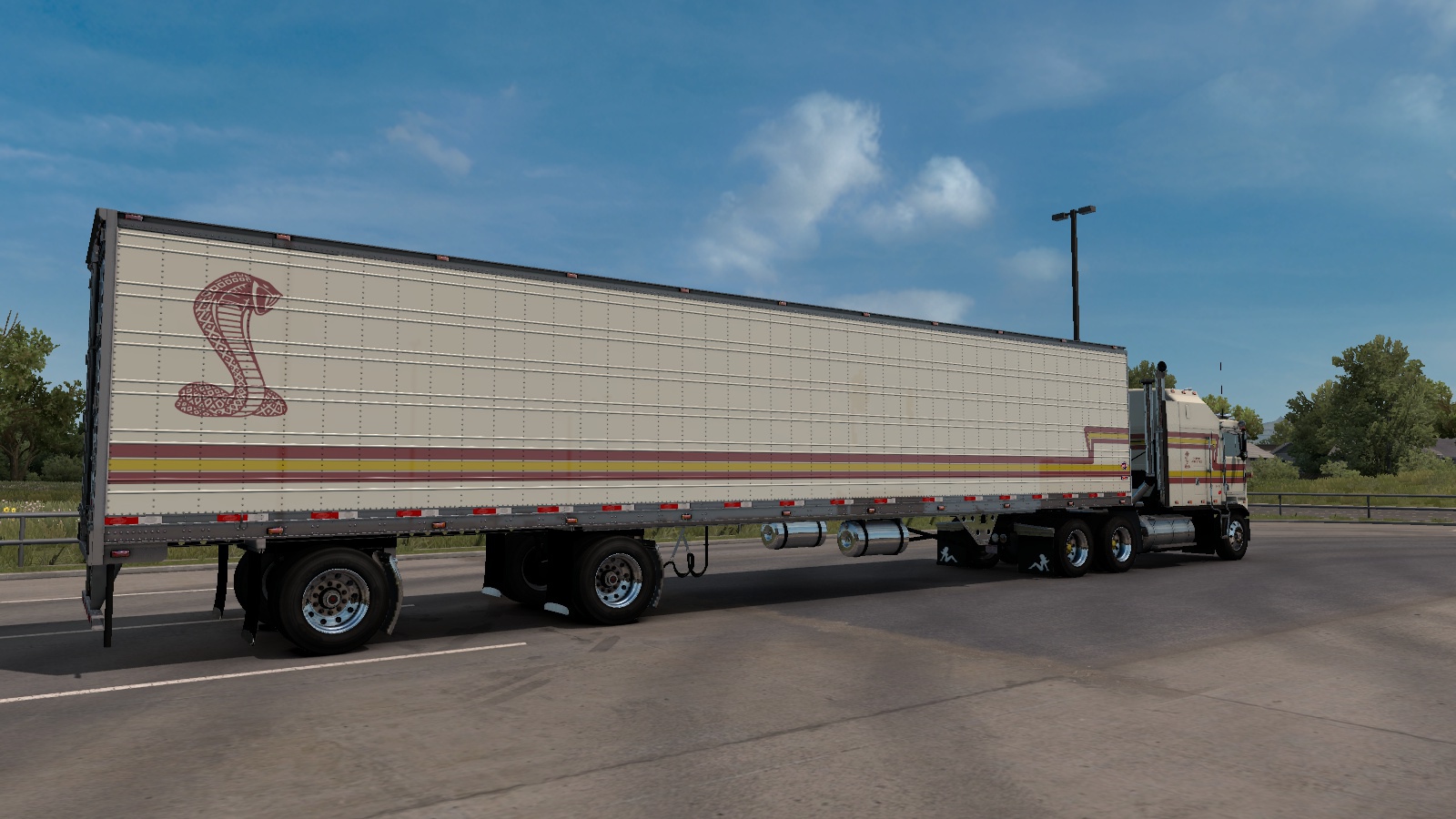 ---
Posts: 107
Joined: 13 Jul 2018 02:54
Thank you goes to
@Trucker_71
For the paint scheme. It's available on Steam for the K100E, SCS Cascadia, and SCS W900. As well as the SCS box. I moved the skin to Lucasi's Utility 3000R/4000X mod that is available on Steam.
Just above this post is an edit of the scheme on the Dro Modding 3000R for "my company" As well as edits to the K100E for "my company".
Trucker_71 gets the credit for the original paint scheme colors and striping.
---
---
---
Posts: 667
Joined: 21 Sep 2015 10:58
---
---
Who is online
Users browsing this forum: No registered users and 4 guests