Forum rules
SCS as a company do not wish to have paid mods on this forum.
While we understand that not all paid mods use the

Intellectual Property

of other companies/people, it is very hard to moderate what is and isn't acceptable when money is involved. There are also concerns that it could look unfavorable to potential work partners going forward if SCS allow mods that may potentially use unlicensed branding.
Posting in the Mods forum (ATS and ETS2) is restricted to sharing free-to-the-public mods and providing support for mods. For more details, please check chapters [4] and [5] of Forum Rules.
Well I use a pretty similar load order, with the biggest difference being that I don't have Roextended. So I have no idea why you don't see SibirMap on the map, that seems pretty weird.
---
Posts: 2020
Joined: 09 Nov 2017 10:24
Yeah, it's really weird. I've tried a test profile without RoExtended and without some small maps (also without Road to Aral ofcourse), but I can load the game until the main menu. As soon as I go to the map view, my game crashes (CTD). So there's something weird going on...
---
No city names
---
@Vinnie Terranova
well without a gamelog I'm shooting in the dark here but maybe those game crashes are caused by SZM. Have you downloaded this fixed version of SZM:
https://roextended.ro/forum/viewtopic.p ... 14&p=33693
I'm saying this because I had game crashes when I tried to open the world map with the old version of SZM because it's not quite compatible with RusMap 2.3.1.
@mauro2705
Do you still have the Ershov connector? If you have it remove it, you don't need it anymore and the missing names are probably because of it.
---
Posts: 2020
Joined: 09 Nov 2017 10:24
As far as I know the fix for SZM is only needed if you don't use Southern Region. Is that correct?
Regarding SibirMap: it IS visible on the map. I just looked too far to the east to where I think Siberia is located...

Instead I had to look at the region which was covered by Road to Aral. So I'm glad that SibirMap loads without problems!
---
Well the fixed version (2.2) of the map itself is needed either way because it fixes the compatibility issues SZM 2.0 has with the latest RusMap, but the Southern Region fix that's contained in the 7z file is only needed if you don't use Southern Region.

Well Siberia is a huge region lol, I'm glad to hear that SibirMap loads without problems.
Last edited by
danny589
on 01 Feb 2021 15:08, edited 1 time in total.
---
---
@danny589
@Cyberman
Thanks, now it works
---
Posts: 9
Joined: 10 Mar 2020 04:14
i dont see the Sibirmap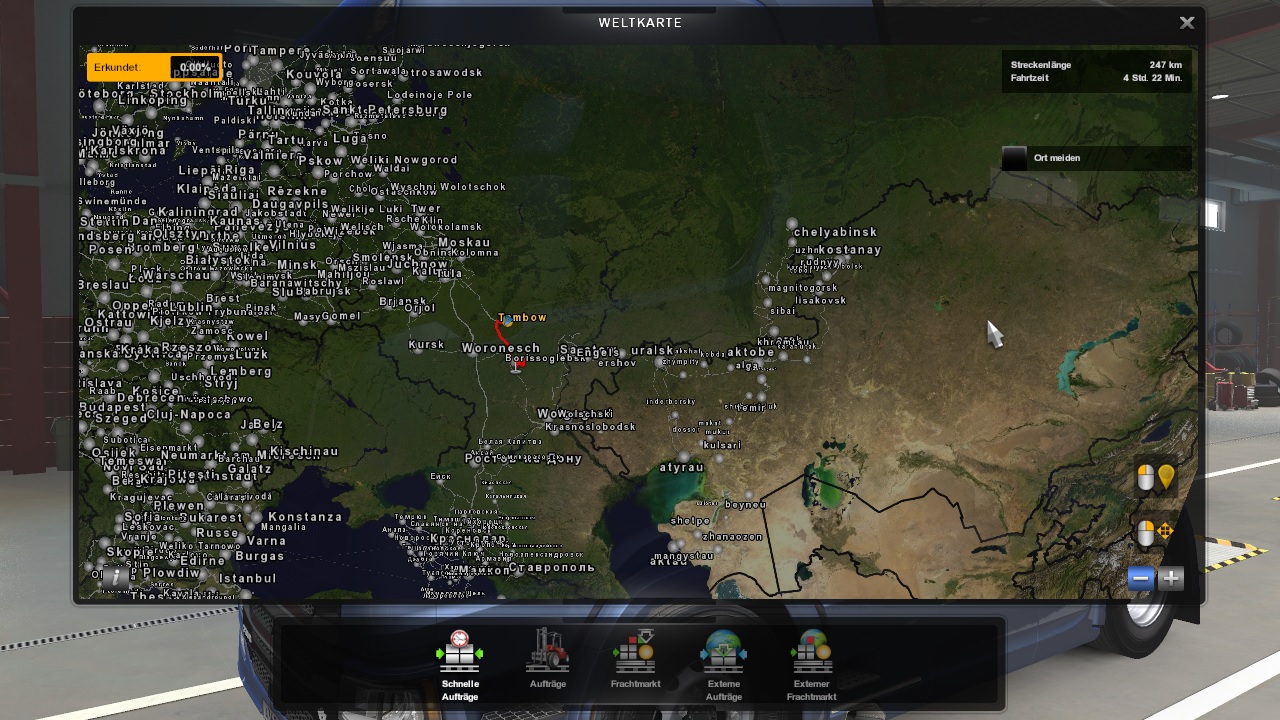 i respect this global load order
viewtopic.php?f=172&t=293794
---
Posts: 2020
Joined: 09 Nov 2017 10:24
SibirMap contains cities between Chelyabinsk and Orsk. So SibirMap is visible on your map. Just remember that you must not compare it with Russian Open Spaces...
---
Who is online
Users browsing this forum: No registered users and 4 guests